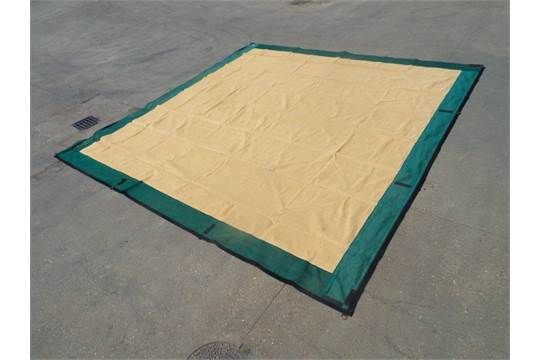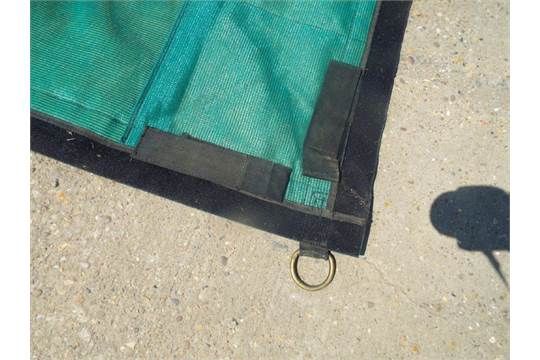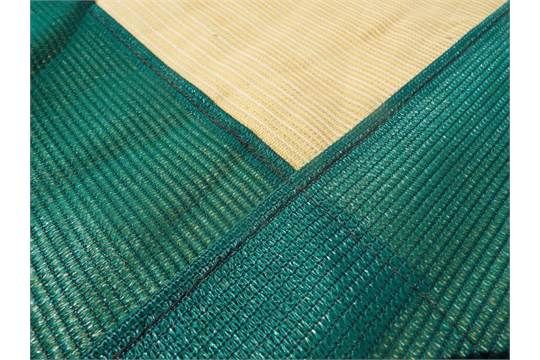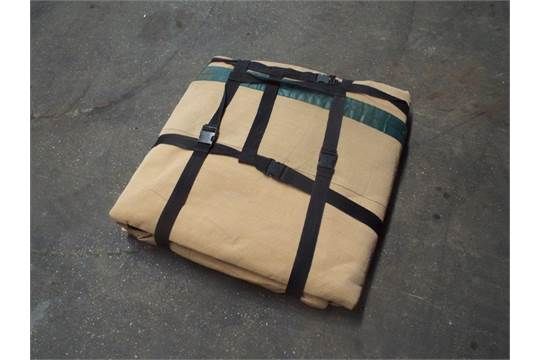 Click on the image to see full size
Use mouse wheel or two fingers to zoom in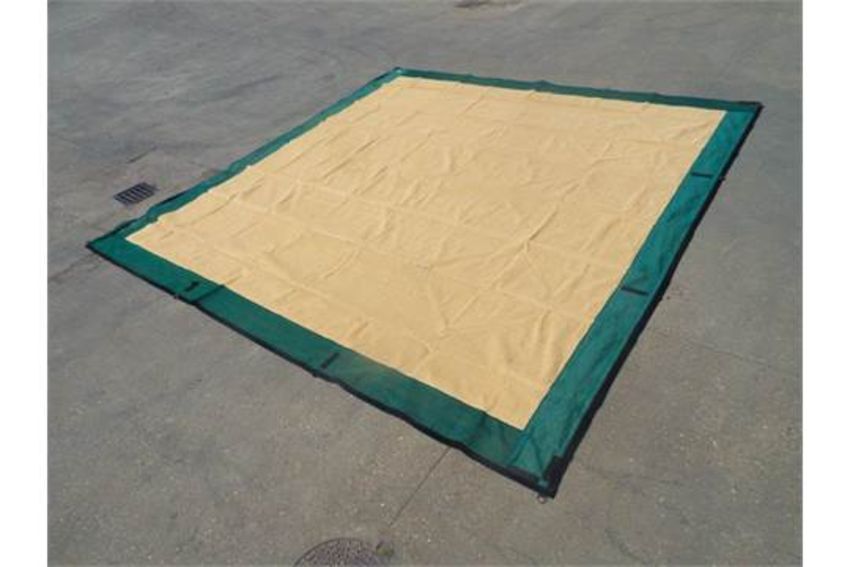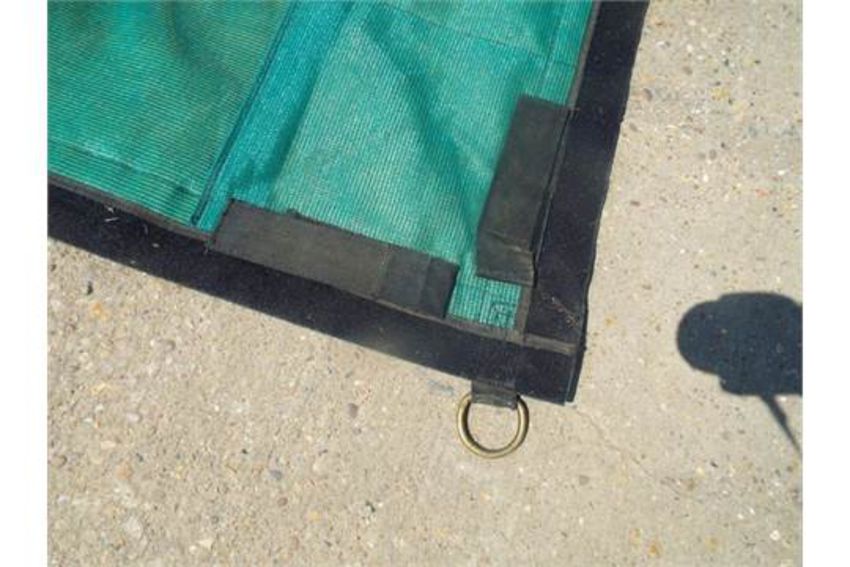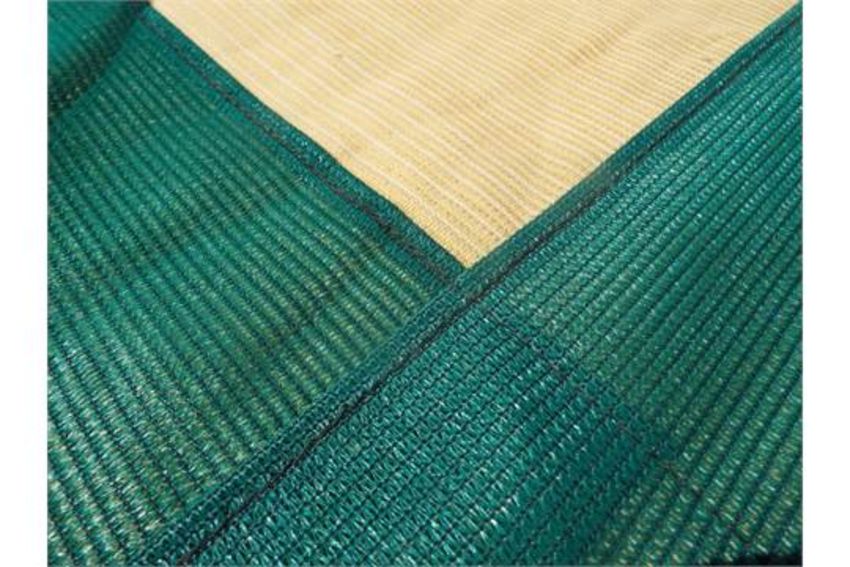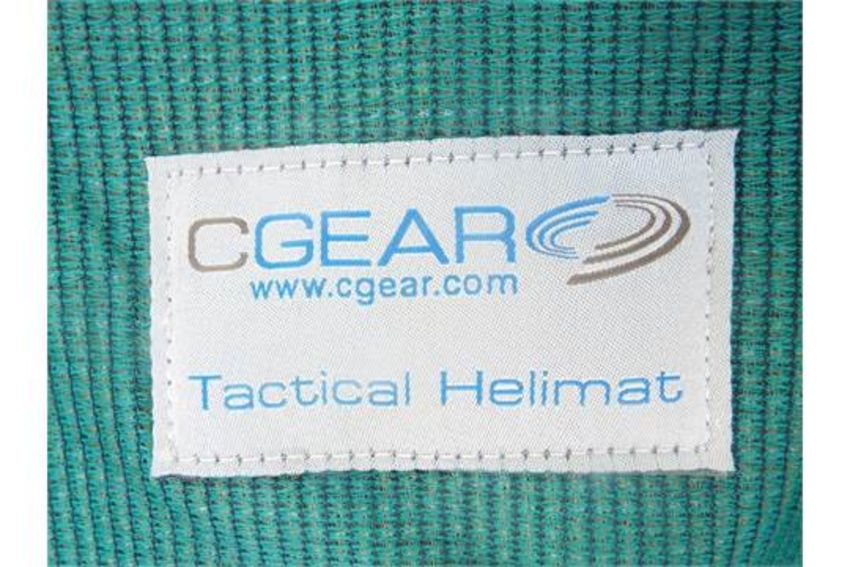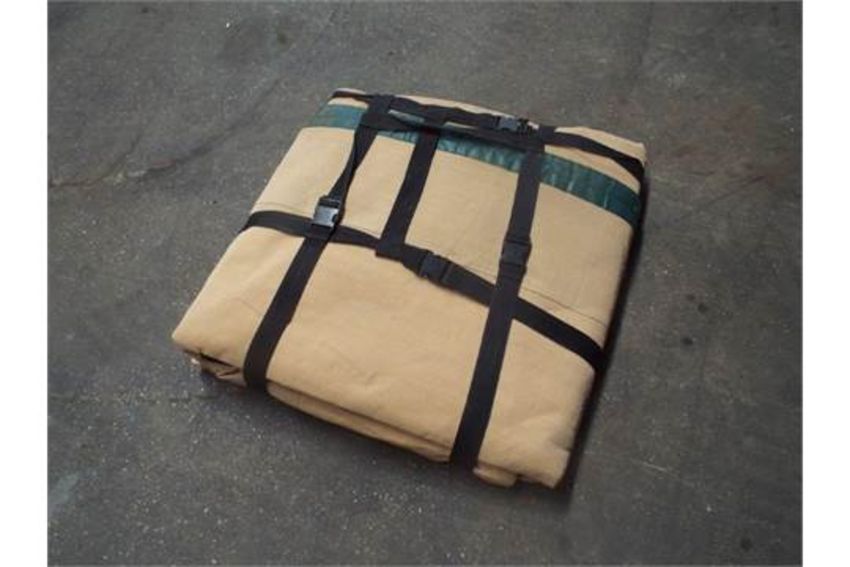 Please confirm purchase
You are about to buy this lot for
0
GBP
Bids do not include VAT, buyer's premium or delivery.
Clicking the confirm button is legally binding obligation to buy and pay for the lot should your bid be successful.
Proceed With Buy It Now?
We have noticed that your maximum bid is higher or equal to the buy it now price for this lot.
Would you like to discard your maximum bid and proceed with the buy it now option?
Timed auction
Lot location
Colsterworth, Lincolnshire
You are bidding on a CGear Tactical Helimat 6m x 6m.
The CGear Tactical Helimat has been designed and manufactured to quickly and simply solve the problem of 'Brownout' on helicopter-landing zones.
The Helimat is easy to deploy, being lightweight and easily transportable. It is also tough and durable. The fabric won't tear or fray and is impervious to petro-chemicals.
In US Marine Corps trials at NAVAIR Lakehurst, the CGear Tactical Helimat demonstrated not only its ability to eliminate 'Brownout' but also its strength and stability on the ground.
The CGear Mat stood fast, even when the Marines attempted to lift and rip apart its patented joining and anchoring systems using a 'Huey', a Black Hawk, and a 'Super Stallion' . There was no risk of the Helimat being sucked up and tangled in the rotors.
Applications
The CGear Tactical Helimat provides a stable, safe helipad in conditions made dangerous to man and destructive to machine - by dust and debris, snowfalls, mudslides, and bushfires. In military usage, the Helimat is extremely versatile. You can customise the shape of the CGear Tactical Helimat to suit your requirements, and move it quickly and easily from one task to another.
You can pack up and deploy at Forward Planning and Refuelling Points (FARPS) increasing helicopter 'time over target'.
You can quickly lay down CGear Tactical Helimat in and around medical and logistical installations and headquarters to keep dust down.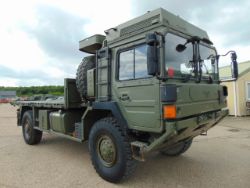 Venue address
Honeypot Lane
Colsterworth, Lincolnshire
NG33 5LY
United Kingdom
July Online Auction Direct from UK Government Departments, Ex MoD, Fire & Rescue, National Contracts & Companies. * NEW ITEMS ADDED DAILY *
Our Auctions include everything from Plant and Machinery, Land Rovers, Specialist Vehicles, Forklifts, ATV's, Trailers, Generators, Tools & Eqpt etc
Auction dates
Starts:
Jun 23, 2021 12:00 PM BST
Ends from:
Jul 01, 2021 07:30 PM BST
| | |
| --- | --- |
| Auction currency | GBP |
| Accepted cards | |
General Auction Terms & Conditions
A. General
1. All Witham Specialist Vehicles Ltd sales are governed exclusively by the following conditions and the conditions of the respective auction. Alternative agreements require confirmation by Witham Specialist Vehicles Ltd in writing.

B. The Auction Bid Procedure
1 Inspect goods thoroughly before submitting a bid. Warranty claims are excluded.
The goods are located at Witham Specialist Vehicles Ltd, Honeypot Lane, Colsterworth, Lincs, NG335LY. Please consult the website www.mod-sales.com for opening times.

2. Bids must be submitted electronically

3. VAT will be charged in addition to the bid price
4. Bids are binding and cannot be withdrawn or altered once placed.
5. Witham Specialist Vehicles Ltd reserves the right to reject any bids.

6. The highest bidder will be notifiied by invoice which will follow by email the next working day. Payment must be recieved within 3 working days from the date of the invoice and collected within 7 days from the date of the invoice.

C. Sales
1. Bids shall principally be submitted in £ sterling.

2. VAT will be charged in addition to the bid price.

D. Payment
1. Payment shall be received by Witham Specialist Vehicles Ltd within 3 days of date of Invoice without any deduction. Bank transfer, debit cards and cash with I.D. are accepted as payment only.

2. Payment is to be made in £ sterling. Banking fees and exchange differences are at the Buyer's expense.

3. Goods will not be released until all funds are cleared.

E. Delivery
1 On payment of the full invoice amount Buyer will receive a release note. In case of Intra Community Deliveries, prior to handing over the release note, the buyer has to declare in writing to deliver the goods to a member state of the Community.

2. The Buyer is obliged to collect the goods purchased within 7 days of the date of Invoice. Goods collected after this deadline will incur storage charges of £28 +VAT per lot per day charges. The item will not be released until all charges have been paid in full. This pick-up obligation is one of the Buyer's principal performance obligations. Before removal, the Buyer must make prior arrangements with the contract officer at the storage location concerned
-
3. Witham Specialist Vehicles Ltd as the exporter is responsible for adherence of the customs regulations and the export licensing procedure.

4. Goods are sold ex storage location. Assistance will be given for loading unless otherwise stated,

5. The Buyer shall be liable for any loss or damage caused by himself or his agents arising out of or In any way in connection with the performance of his contractual obligations (especially during pickup of the goods) and in this context shall indemnify Witham Specialist Vehicles Ltd and its principals against all relevant third party claims including litigation costs. Unless excluded by law, the Buyer waives all rights to claim against Witham Specialist Vehicles Ltd and Its principals In respect of any loss, damage or injury suffered by him, his personnel or his agents in connection With the take-over, collection or transportation of the goods and in this respect Witham Specialist Vehicles Ltd and its principals shall also be indemnified against all claims from third parties.

6. The risk of deterioration or loss of the goods transfers to the Buyer on take-over of the goods.

7. In the event Witham Specialist Vehicles Ltd is unable to make goods available prior to the transfer of risk to the Buyer, the Buyer is entitled only to reimbursement of the invoice amount, Further claims against Witham Specialist Vehicles Ltd are excluded unless the action of Witham Specialist Vehicles Ltd can be proved as to be deliberate of grossly negligent.

F. Retention of Title
1. The title of the goods transfers to the Buyer once payment of the purchase price has been made and hand over of the goods has been completed.

G. Warranty and Liability for Defects
1. Goods are "sold as seen", excluding any warranty claims. Witham Specialist Vehicles Ltd gives no guarantee as to description, quantity, and quality. condition, suitability for use and licensing, undamaged history or the non-existence of apparent or hidden defects.

2. Remarks regarding the description, condition and assortment of the goods as well as indication of quantities in "en-bloc" lots are non-binding. Information, statements and promises are without obligation unless confirmed by Witham Specialist Vehicles Ltd in writing.

3. The Buyer shall be responsible for adherence, to safety, licensing and environmental protection requirements as well as for applying for operating permits.
4. Bidders bid at thier own risk and should inspect the vehicles thoroughly prior to bidding to satisfy themselves as to the condition of the items.
5. Bidders should ascertain through thier own inspection that the items are fit and suitable for thier intended purpose.

H. Default In Payment, Failure to Remove Goods
1. If Buyer falls to pay the full amount of the purchase price in due time, Witham Specialist Vehicles Ltd shall be entitled to charge default interest at 2% above the current Longer Term Refinancing Rate of the European Central Bank, but not less than 8% and to retain all performance ensued from all purchase agreements concluded with the Buyer.

2. If Buyer fails to remove the goods in due time, Witham Specialist Vehicles Ltd shall be entitled to charge default fees In the amount of storage fees usually Charged by freight forwarders and for to have the goods removed and to store elsewhere on account and risk of the Buyer. Witham Specialist Vehicles Ltd shall also be entitled to refuse the acceptance of buyer's further performance. To sell or dispose of the goods over the counter and to charge the Buyer with all costs and damages incurred
NO WARRANTY IS OFFERED OR IMPLIED IT IS BOUGHT AS SOLD AND SEEN VIEWING IS WELCOME AND RECOMMENDED.
VAT WILL BE ADDED TO THE FINAL PRICE.
PLEASE NOTE THERE IS A 12% BUYERS PREMIUM ON ALL LOTS IN THIS AUCTION.
YOU ARE BIDDING TO BUY AND ONCE YOU HAVE PLACED YOUR BIDS AND AGREED TO THE TERMS AND CONDITIONS THEY CANNOT BE CHANGED. IF YOU DO NOT WISH TO BUY DO NOT BID.
PLEASE NOTE RESERVES CAN BE ALTERED AT ANY POINT UP UNTIL THE CLOSE OF AUCTION
Terms: Full payment must be made within three days and removal within seven days otherwise storage charges will apply at GBP 28 per day **THERE ARE NO EXCEPTIONS**. This is a legally binding contract to purchase. If you are not sure please do not bid. We are unable to cancel your purchase after the auction closes. For further information or to view any other items at Witham MoD, contact Simon Chapple in sales on 01476 861361 / 07788610730 or email onlineauctions@mod-sales.com
NOTE:
CREDIT CARDS ARE ACCEPTED UP TO GBP 150
DEBIT CARDS ARE ACCPETED WITH 2 FORMS OF ID AND THE CARDHOLDER PRESENT
BANK TRANSFER IS ALSO ACCEPTABLE BUT THE GOODS WILL ONLY BE RELEASED WHEN WE CONFIRM PAYMENT HAS REACHED OUR ACCOUNT
WE ACCEPT CASH UP TO A MAXIMUM OF GBP 9000
Online auction from the UK MoD and other departments. Running 365 days a year 24 hours a day. New items added daily. Items include cars, vans, 4x4s, emergency services vehicles, motorbikes, trucks, trailers, Armoured personnel carriers, Vehicle Spares, Engines, Tyres, Tools and various militaria and non militaria items. All items listed at www.mod-sales.com/auction/
Please note reserves can be altered at any point up until the close of the auction
You will be notified by email the following working day if you have been successful on your item. All bids are contractually binding and cannot be retracted.
All bids are plus VAT. NO handling/loading charges.
All items are available to view by appointment only at the following site: Witham Specialist Vehicles Ltd, Honeypot Lane, Colsterworth, Lincs, NG335LY. Opening hours are 8.30am to 5.00pm Monday-Friday, Closed Sat-Sun. For further information regarding any item listed on our auction please contact Simon Chapple: Telephone: 01476 861361 / 07788610730 Email onlineauctions@mod-sales.com
Once the auction item has ended you will recieve an invoice the following working day by email. Full payment must be made within three days from the date of the invoice and removal within 7 days. All items are located at the following site: Witham Specialist Vehicles Ltd, Honeypot Lane, Colsterworth, Lincs NG33 5LY. The following payment methods are accepted: bank transfer, cash up to £9000 with I.D., debit card in person with I.D., credit card up to an amount of £150. Payments can be taken over the phone on a credit card up to £150 or debit card up to £500. Items will not be available for collection until the funds have cleared.
Please ensure you read and agree to our terms and conditions prior to placing your bid. This is a legally binding contract to purchase, if you are not sure, please do not bid. We are unable to cancel your purchase, after the auction closes. For further information or to view this or any other items at Witham MoD, contact Simon Chapple in sales, 01476 861361 / 07788610730 or email onlineauctions@mod-sales.com