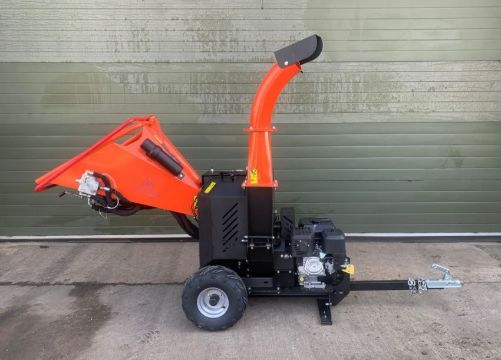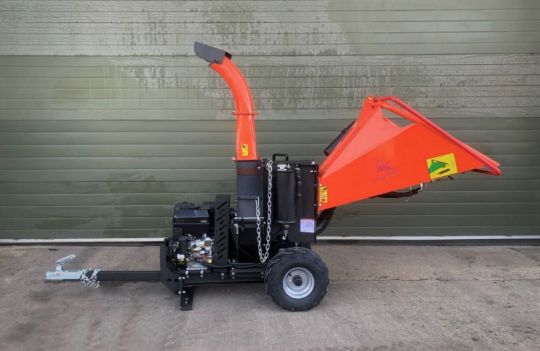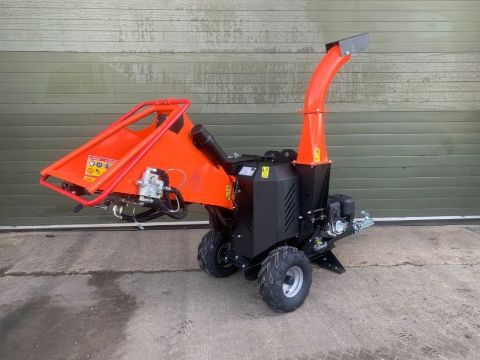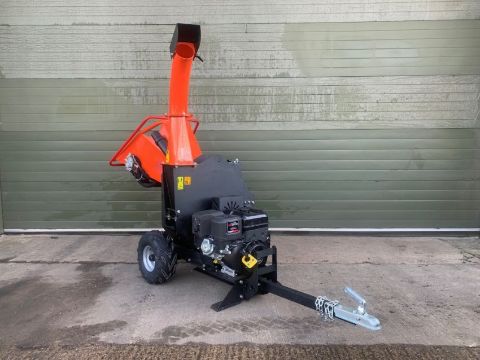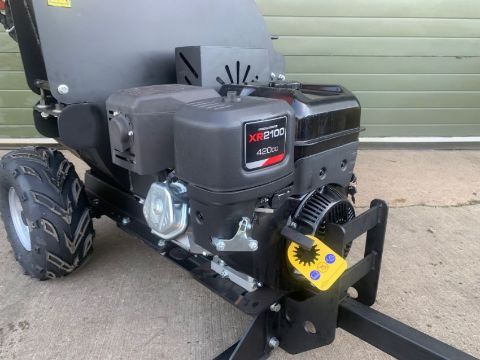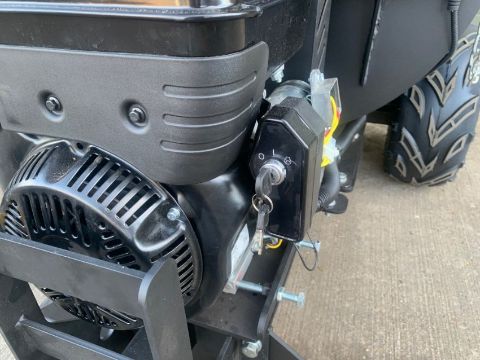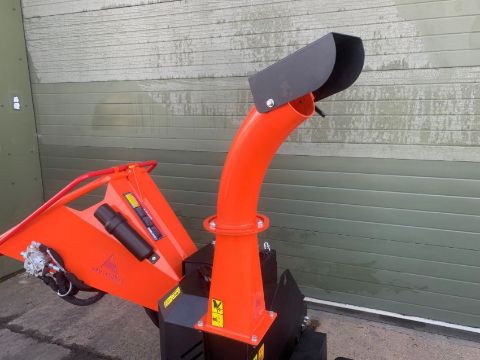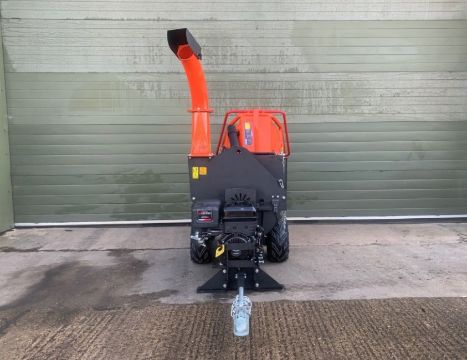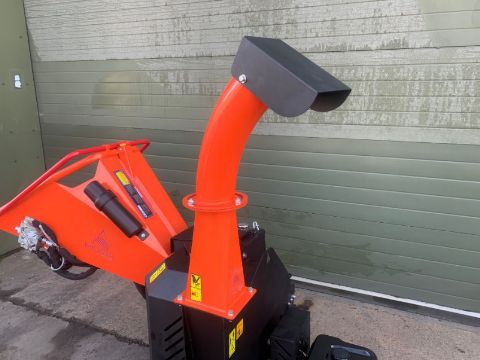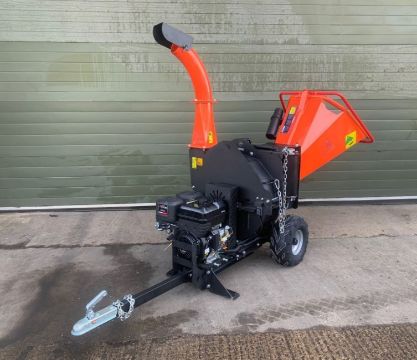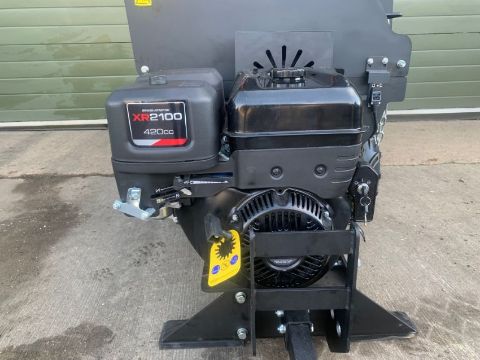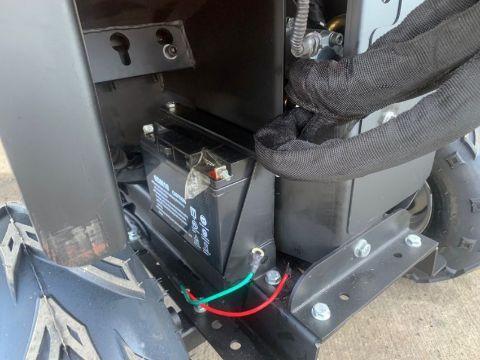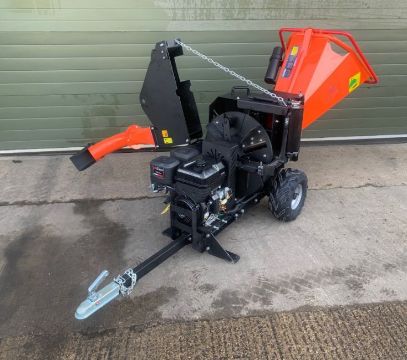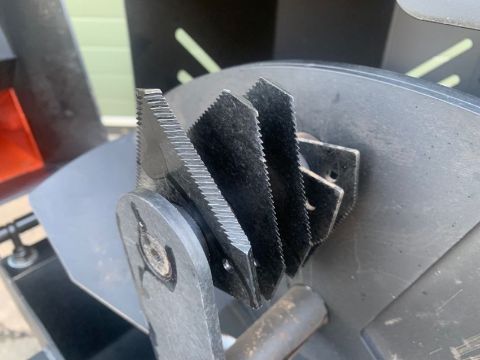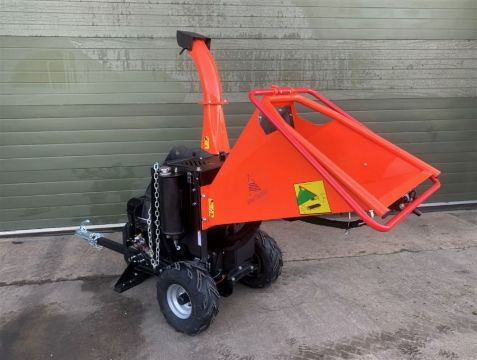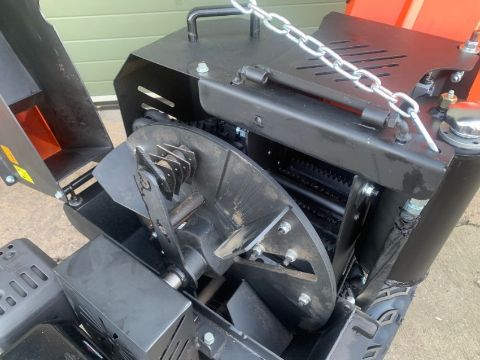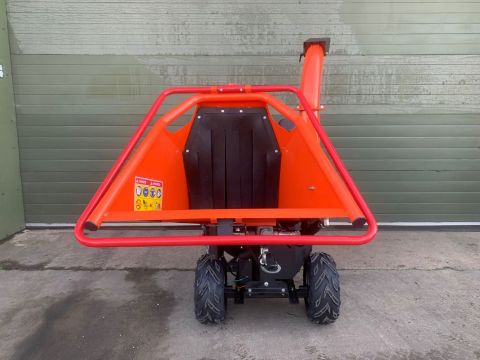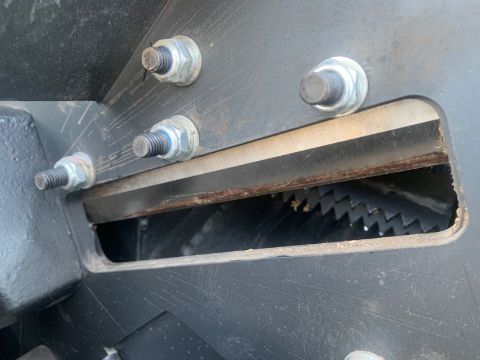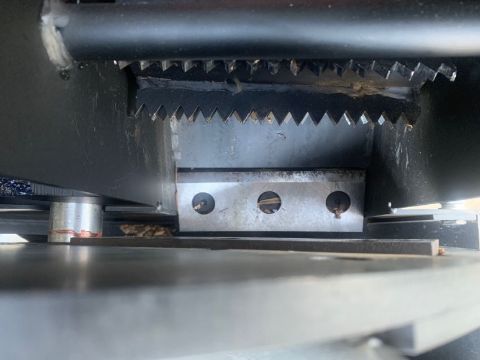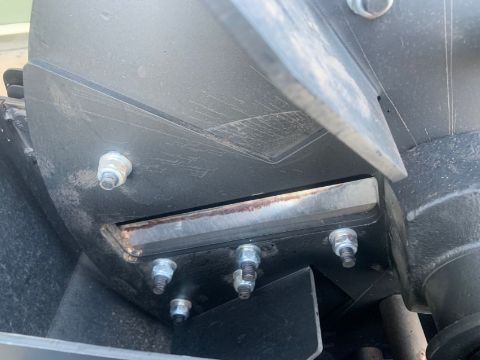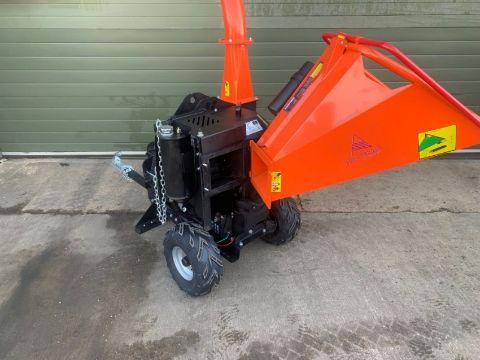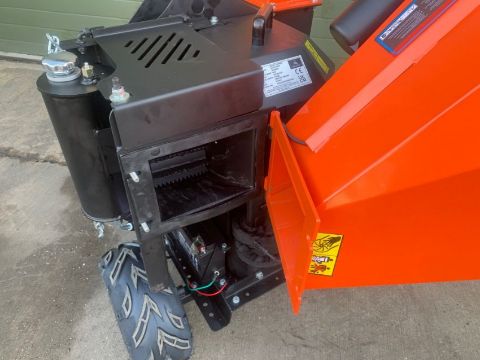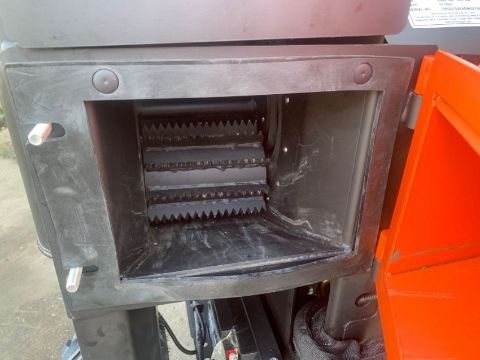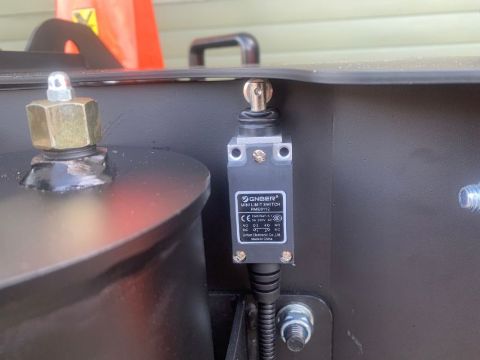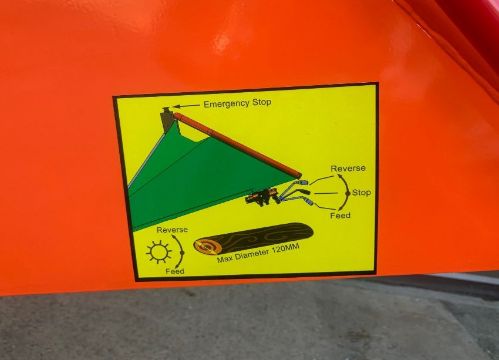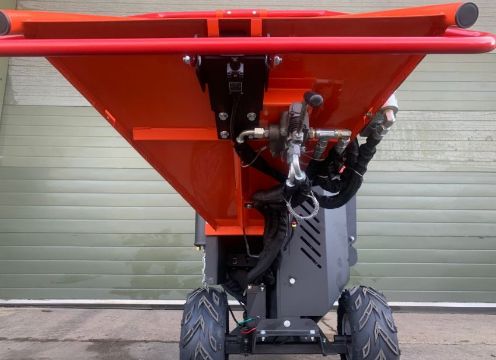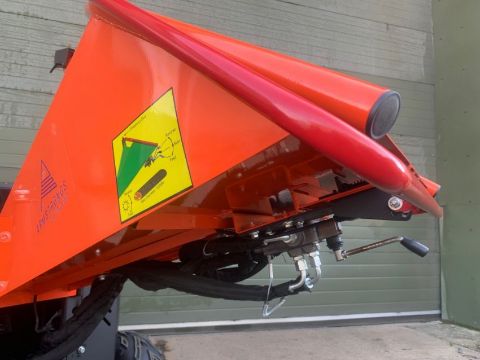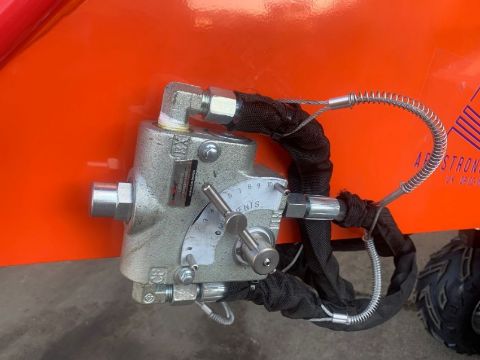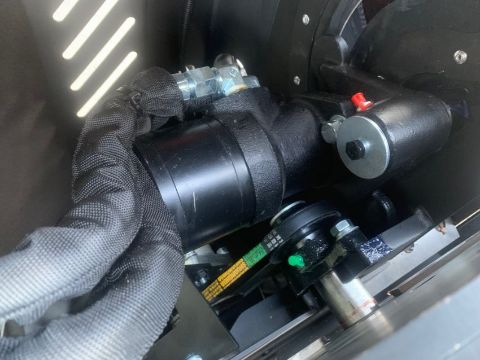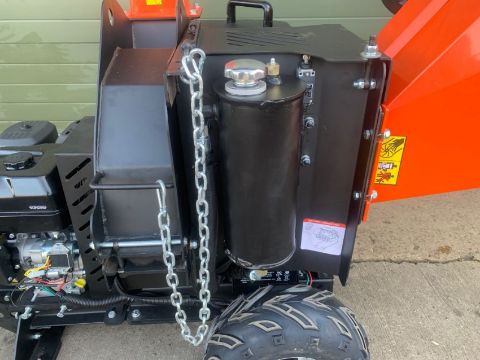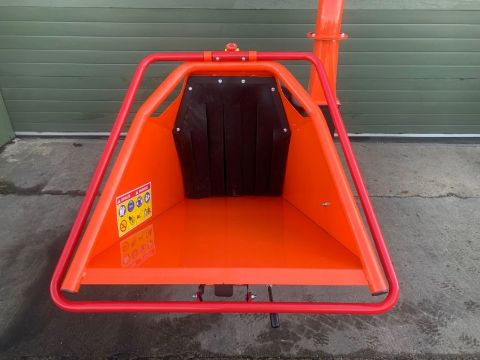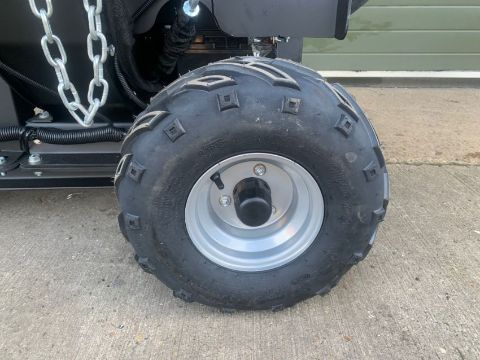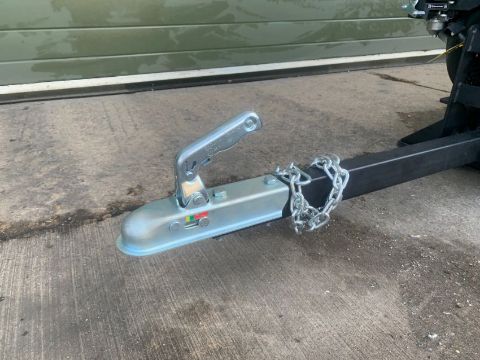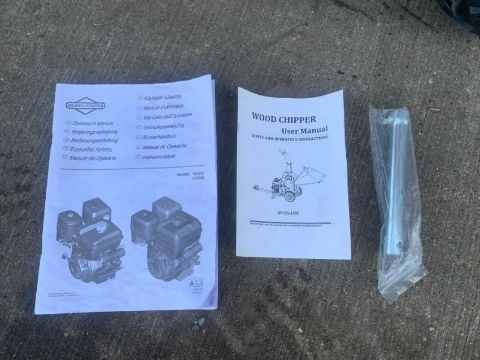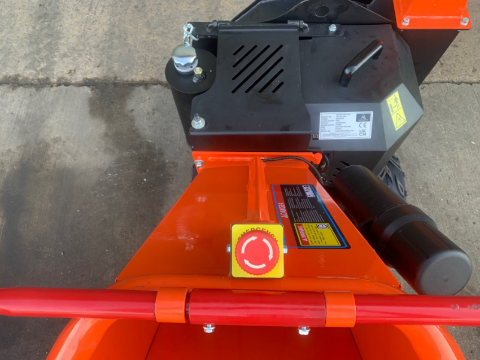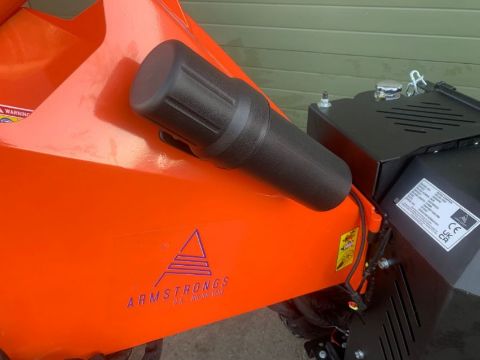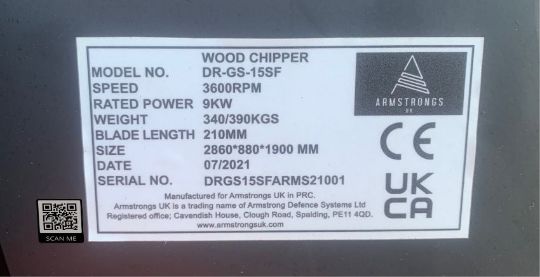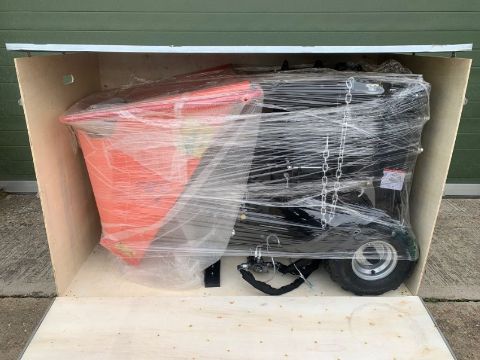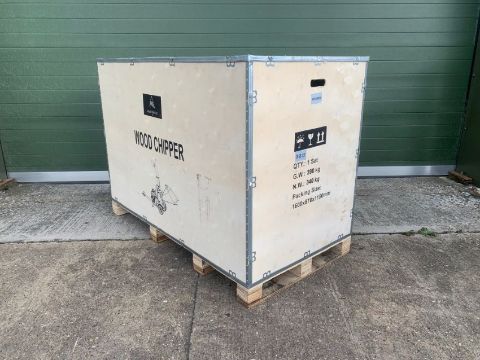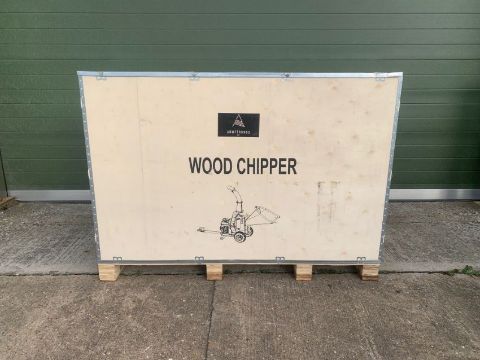 Click on the image to see full size
Use mouse wheel or two fingers to zoom in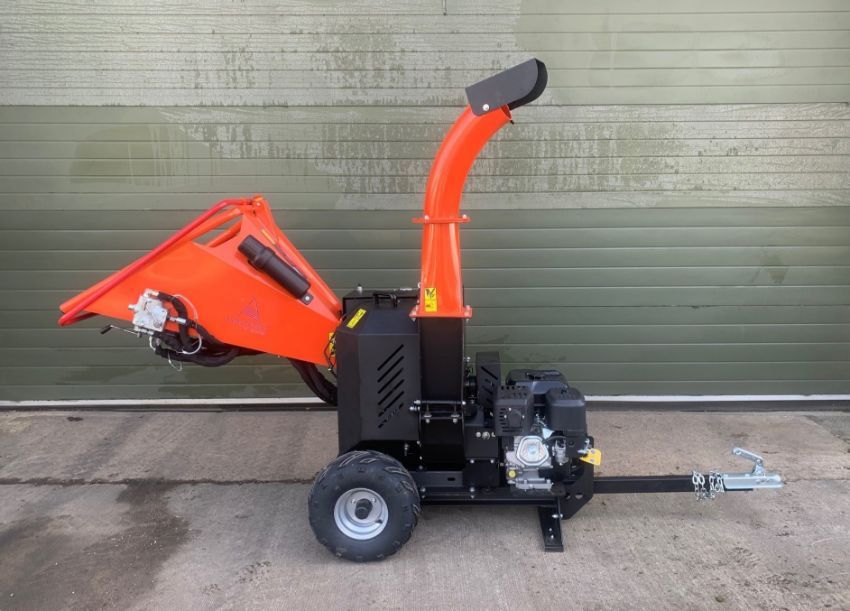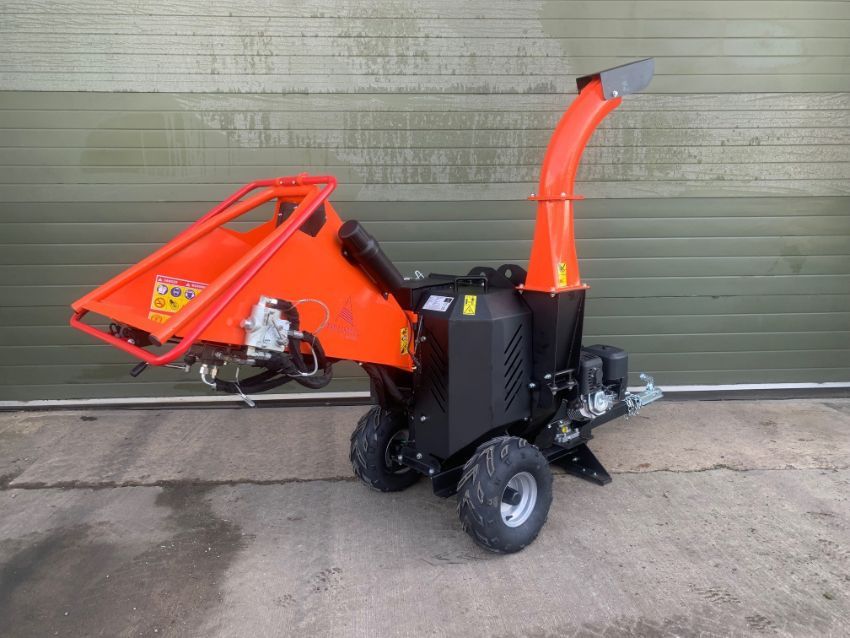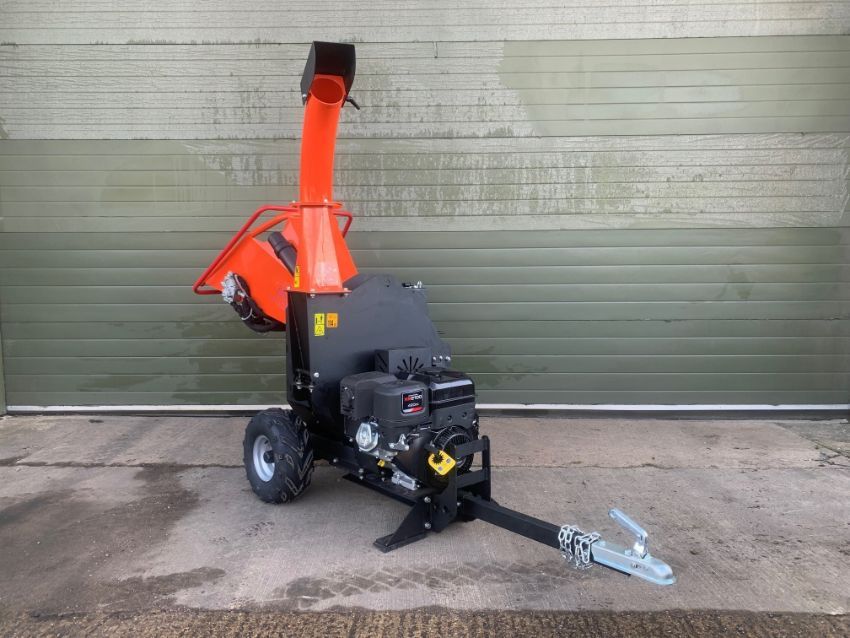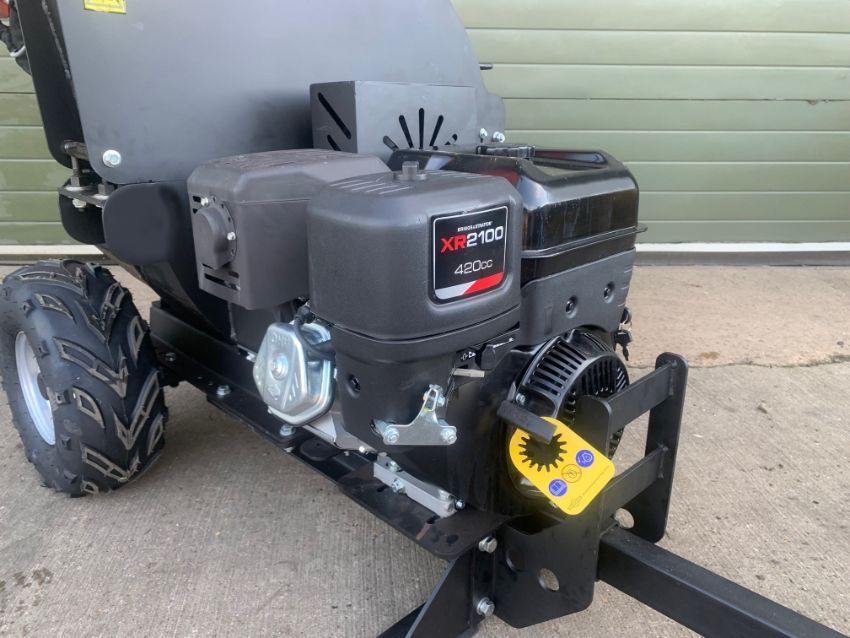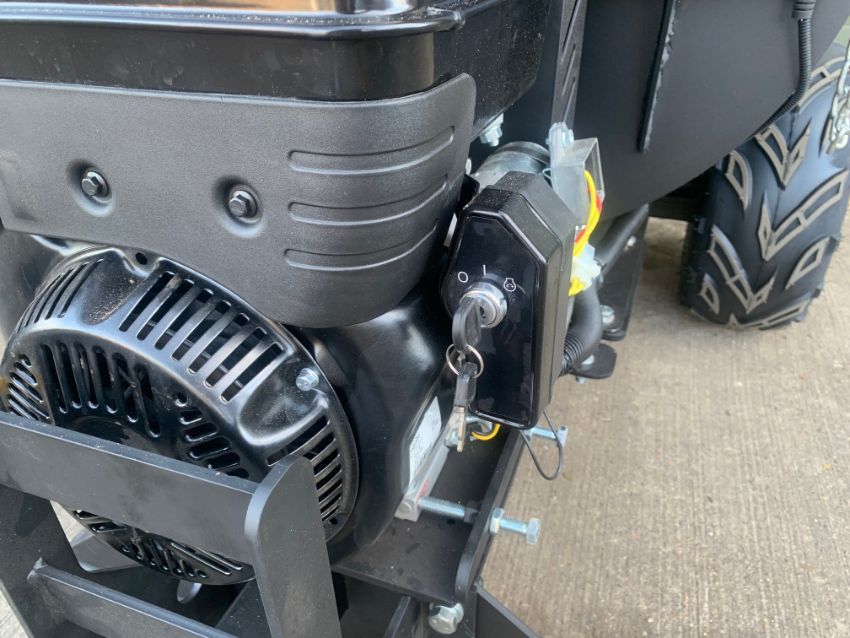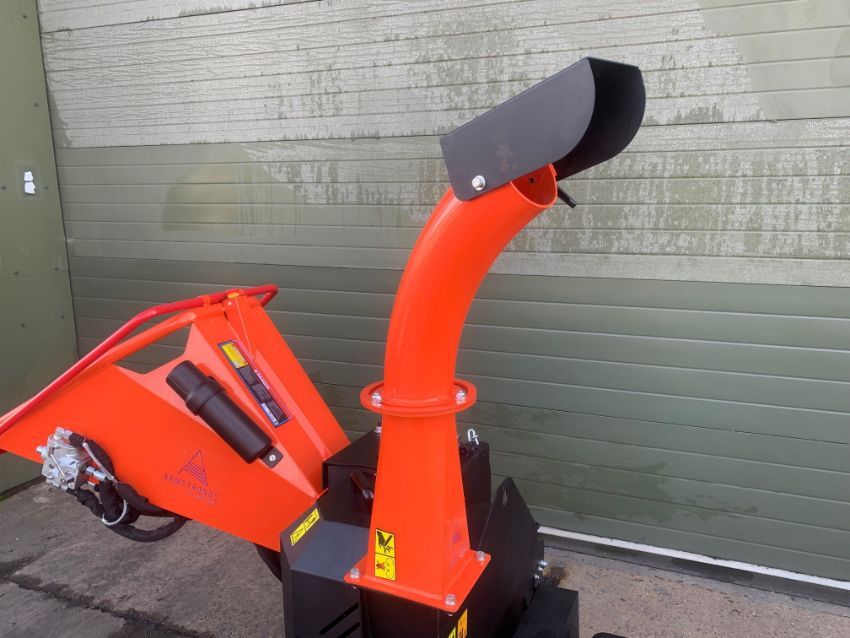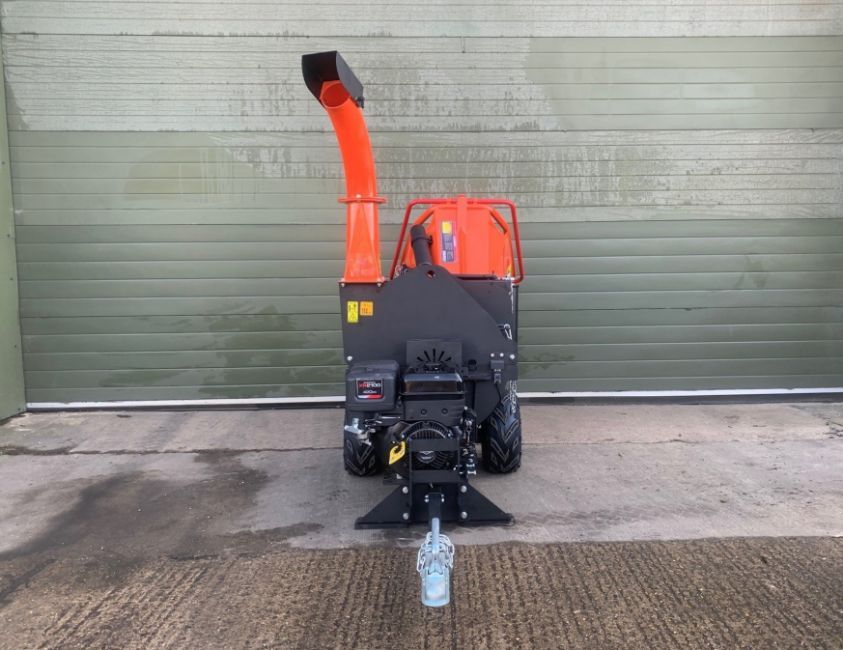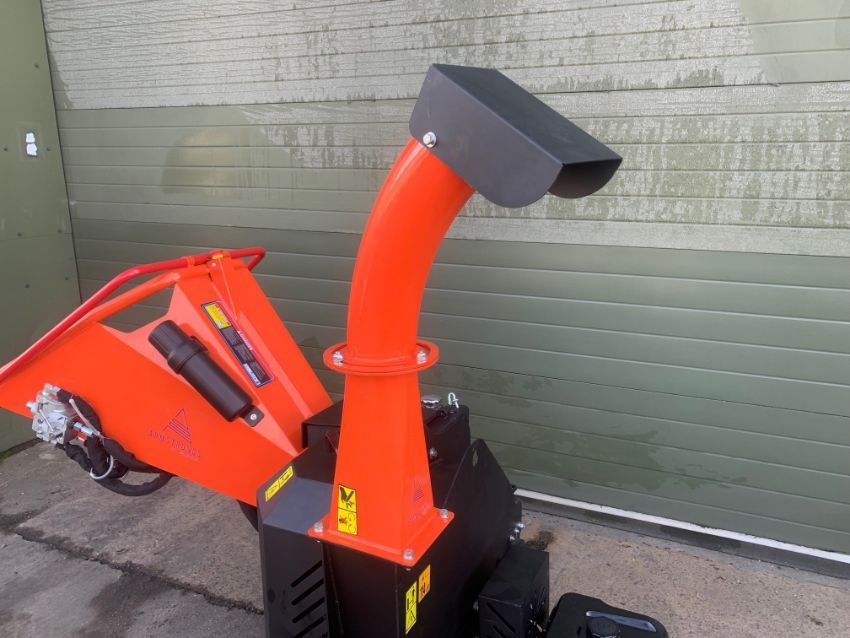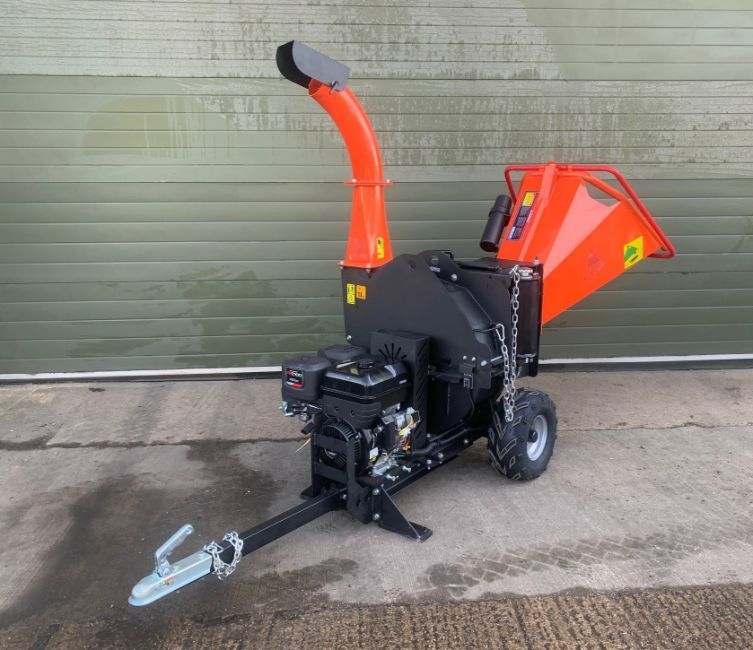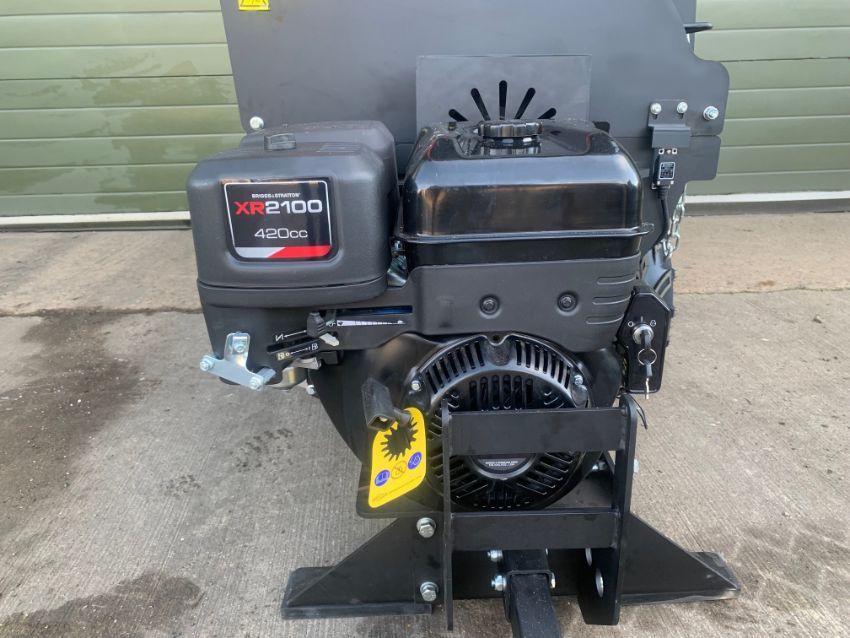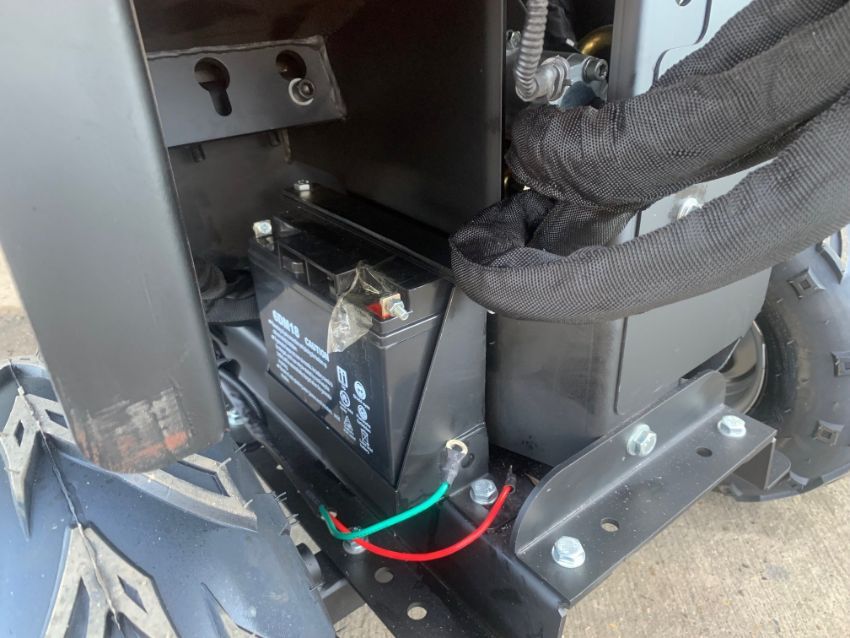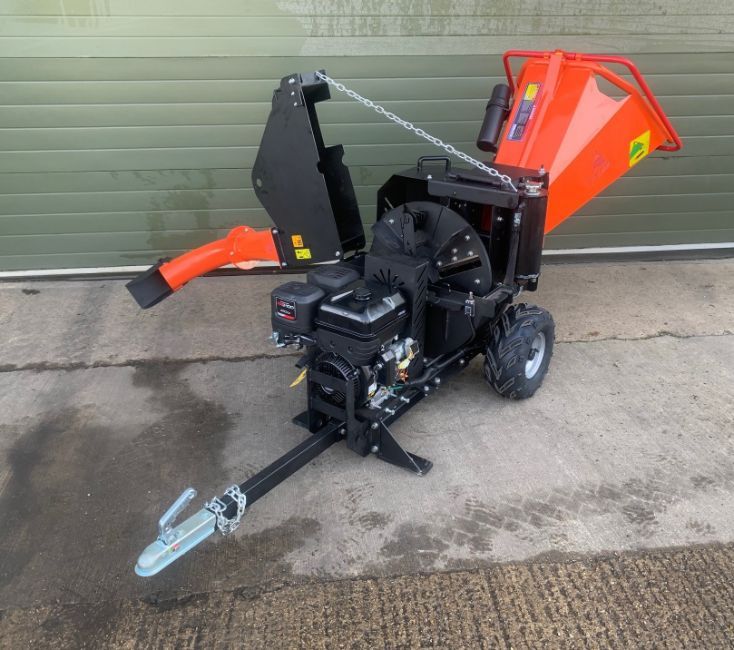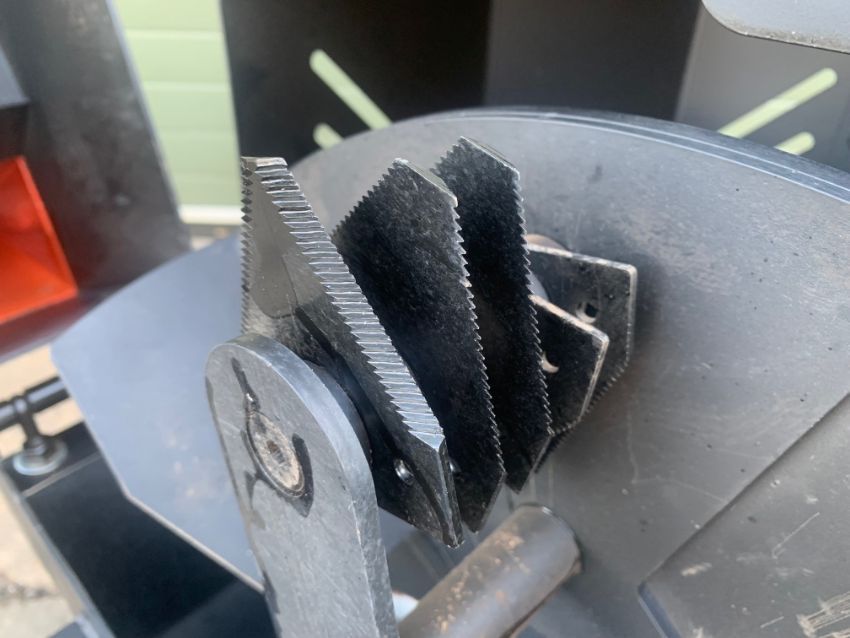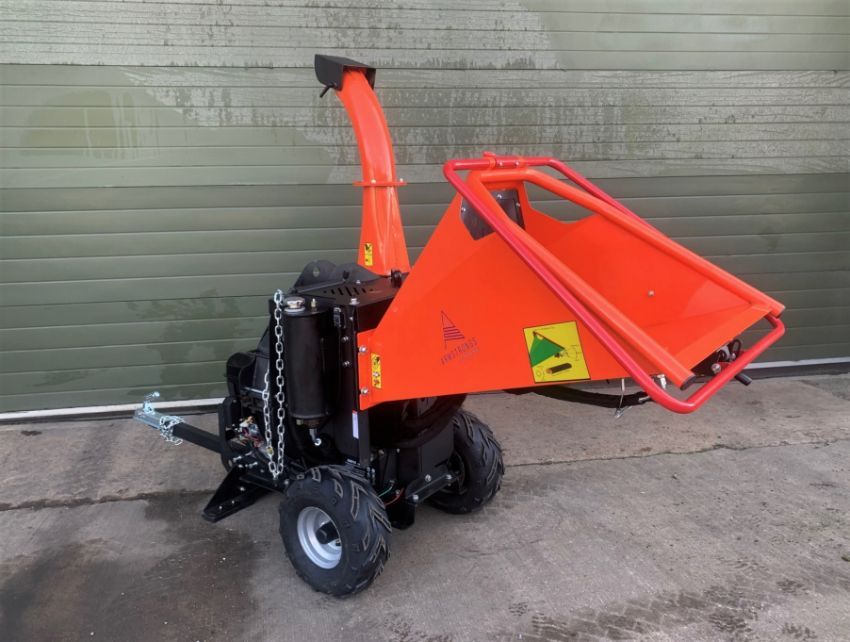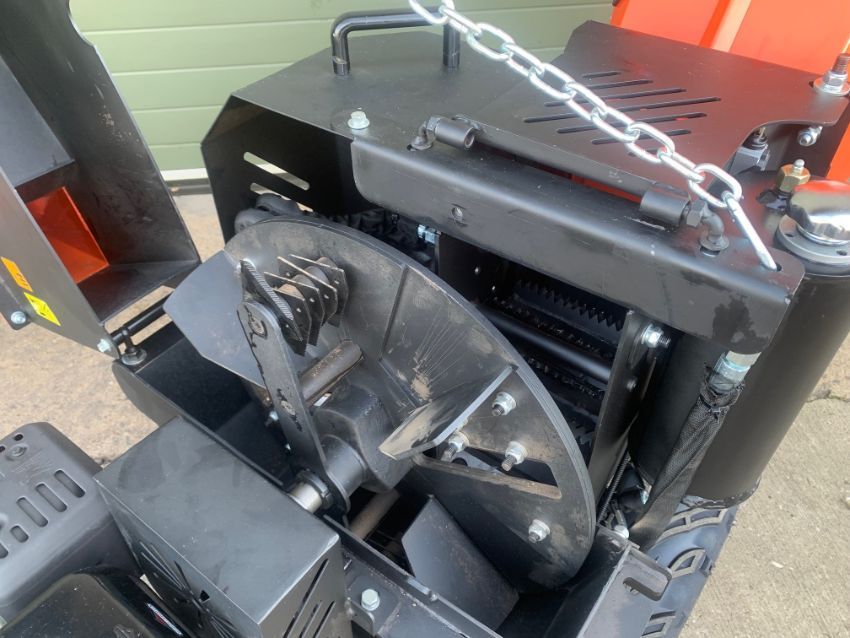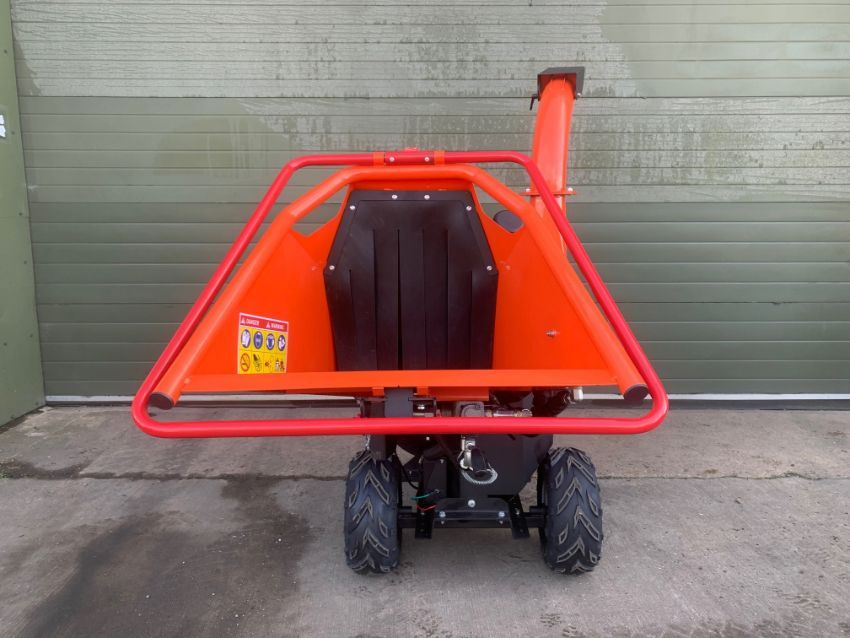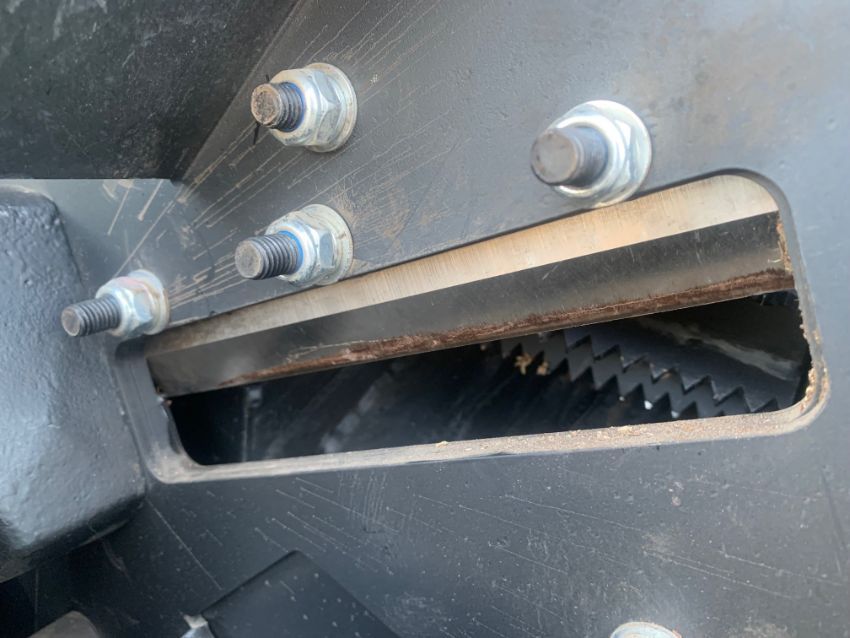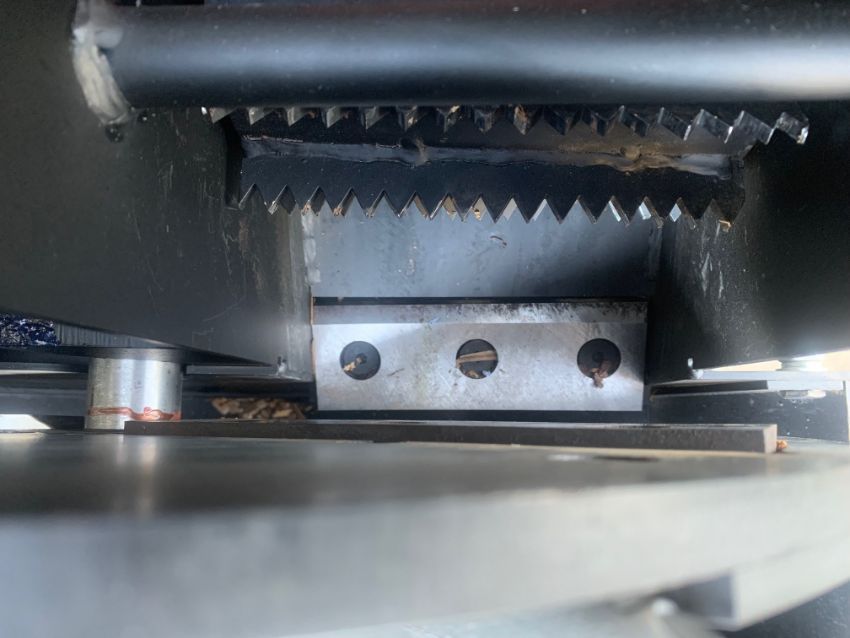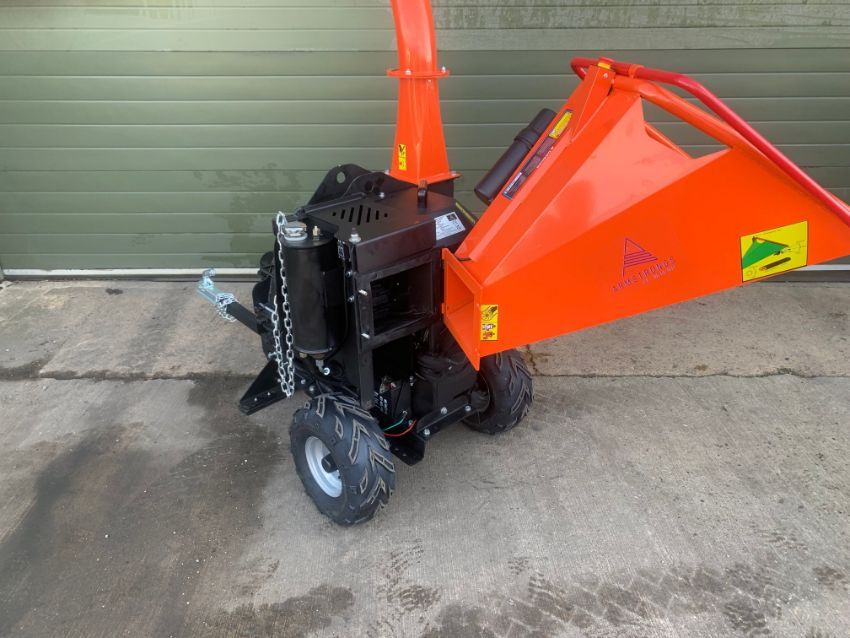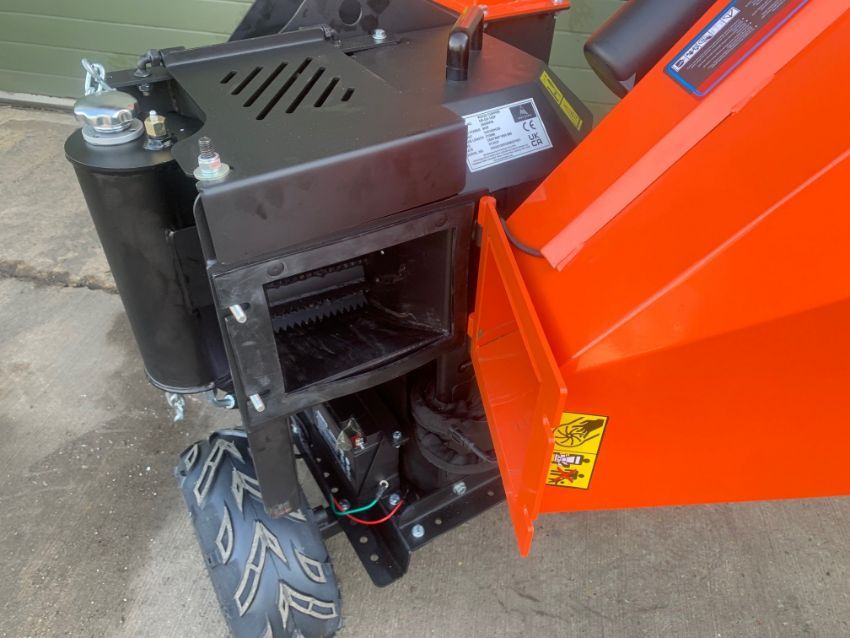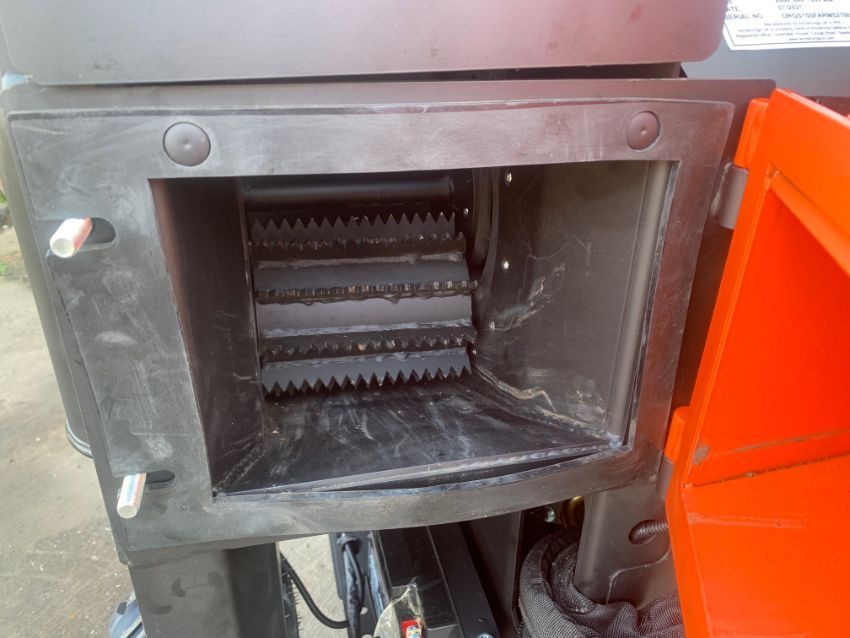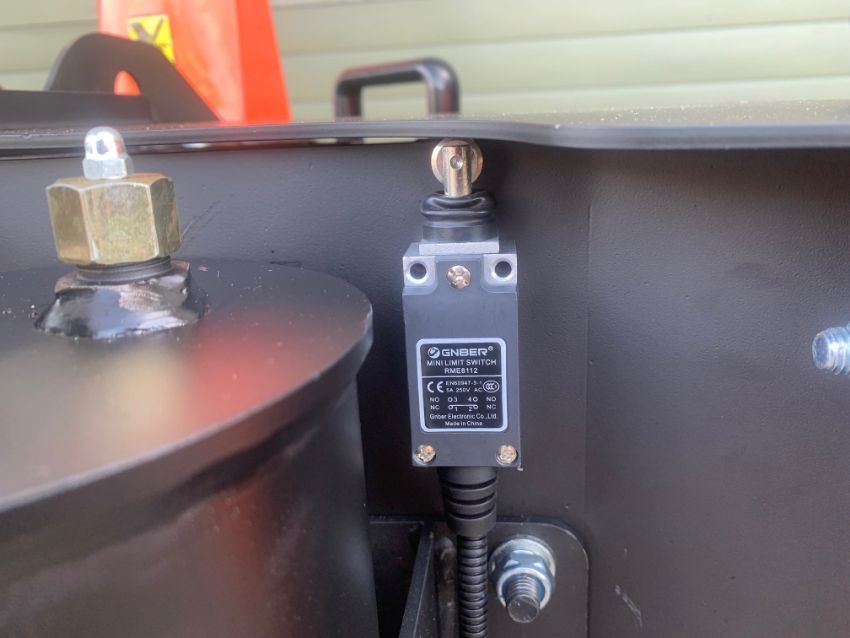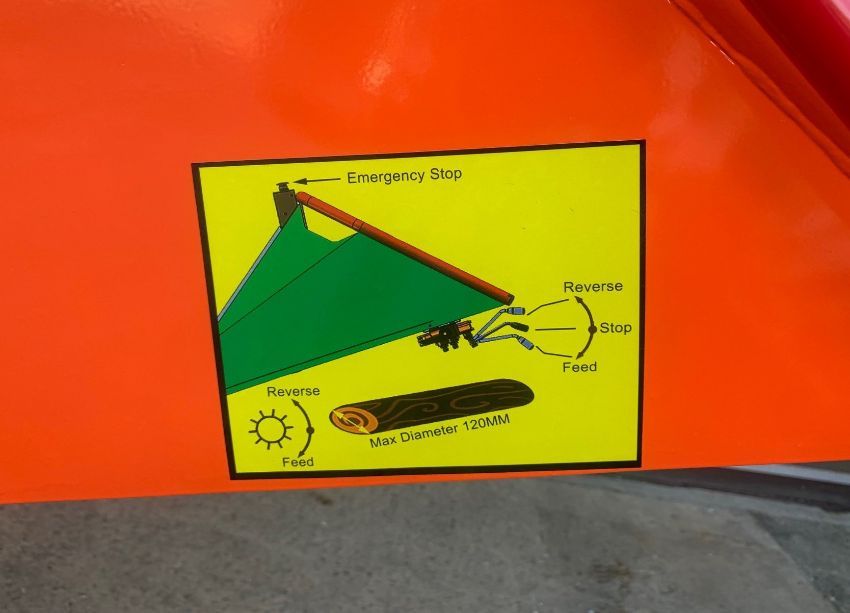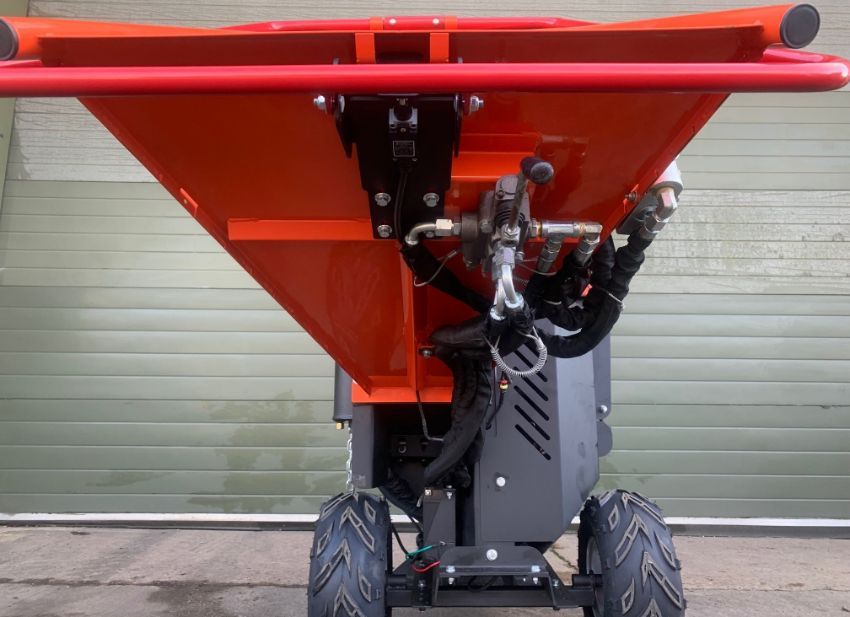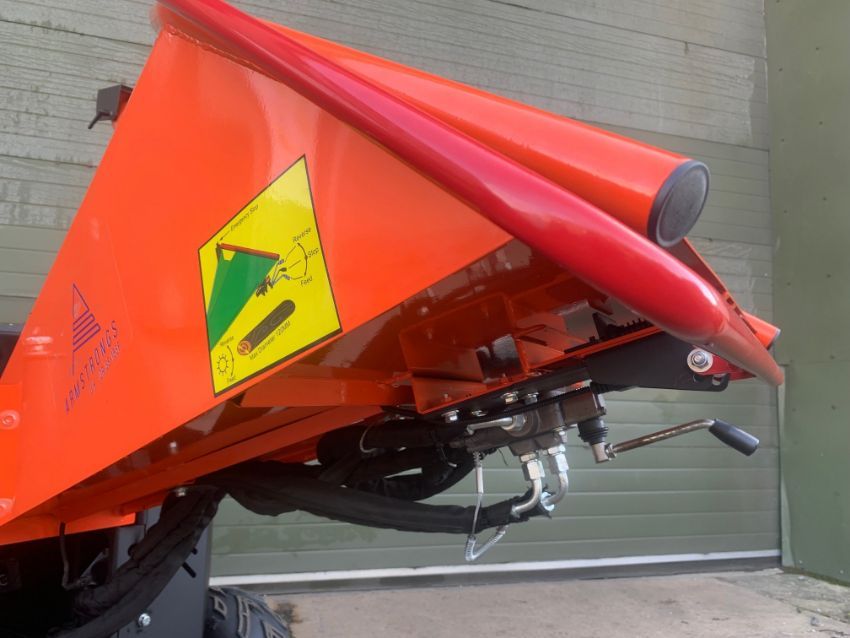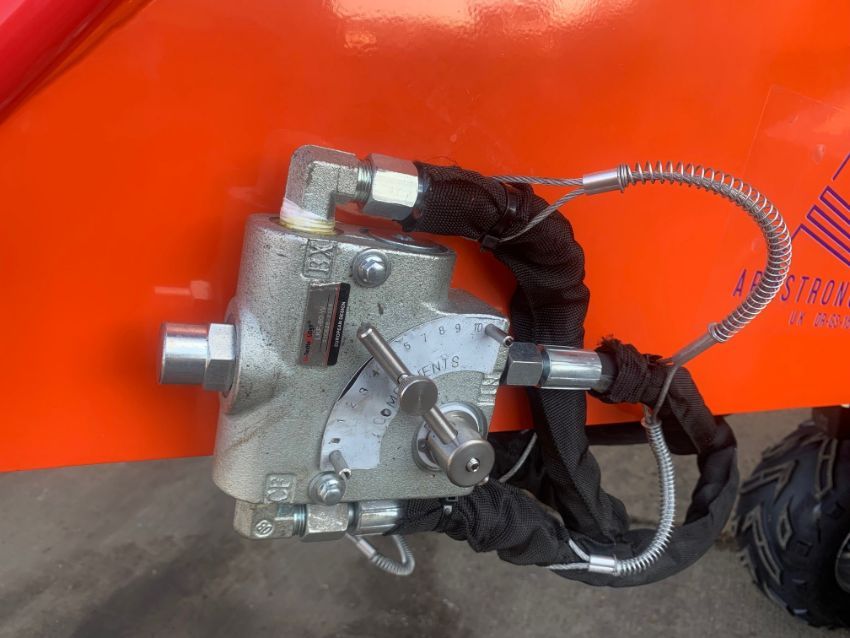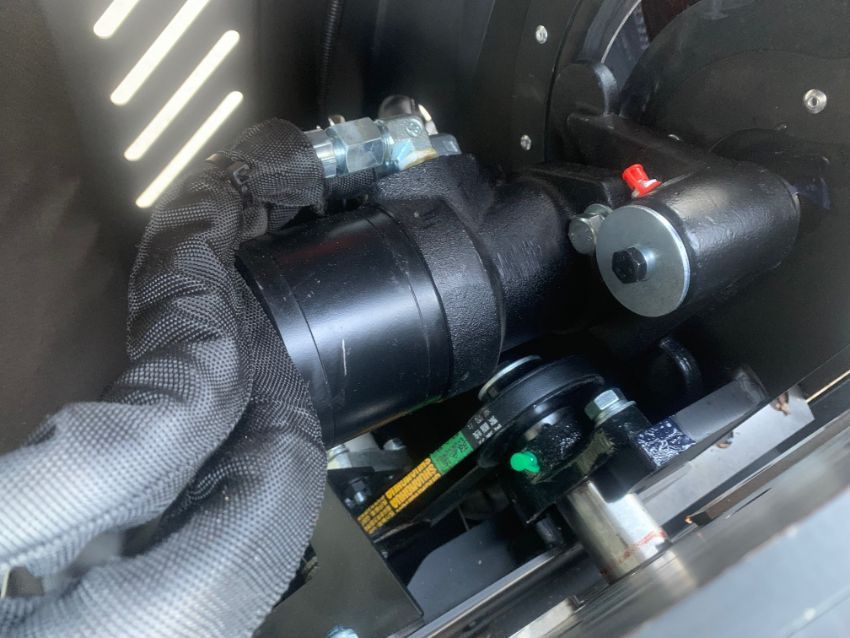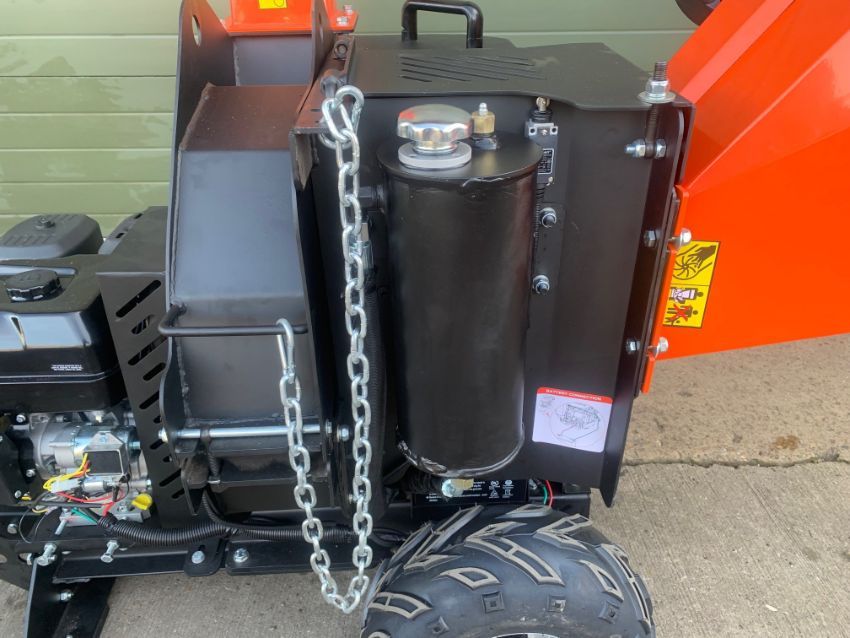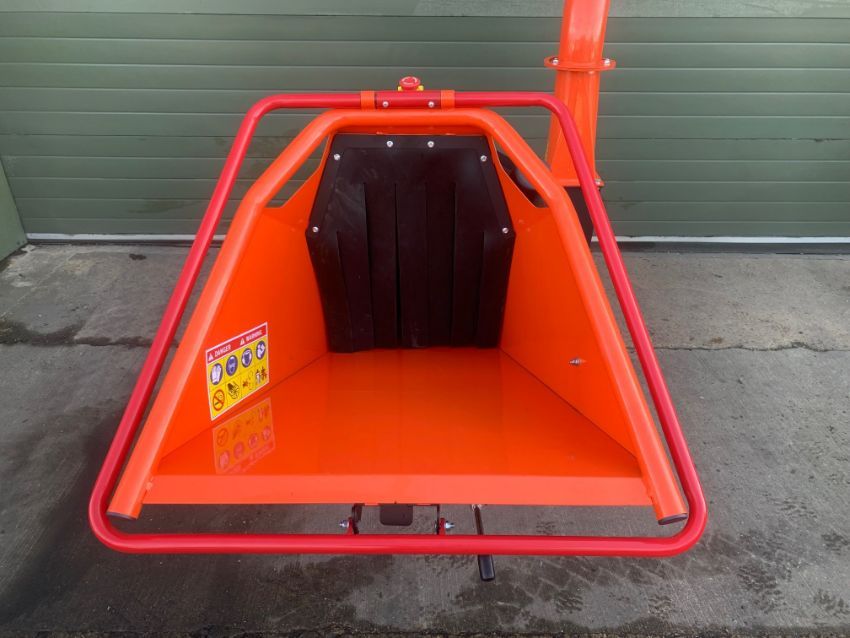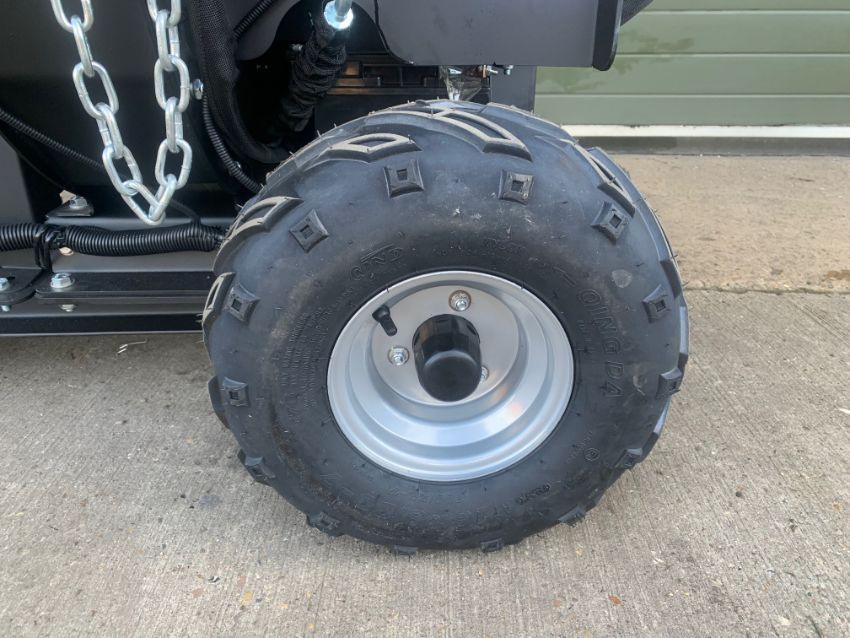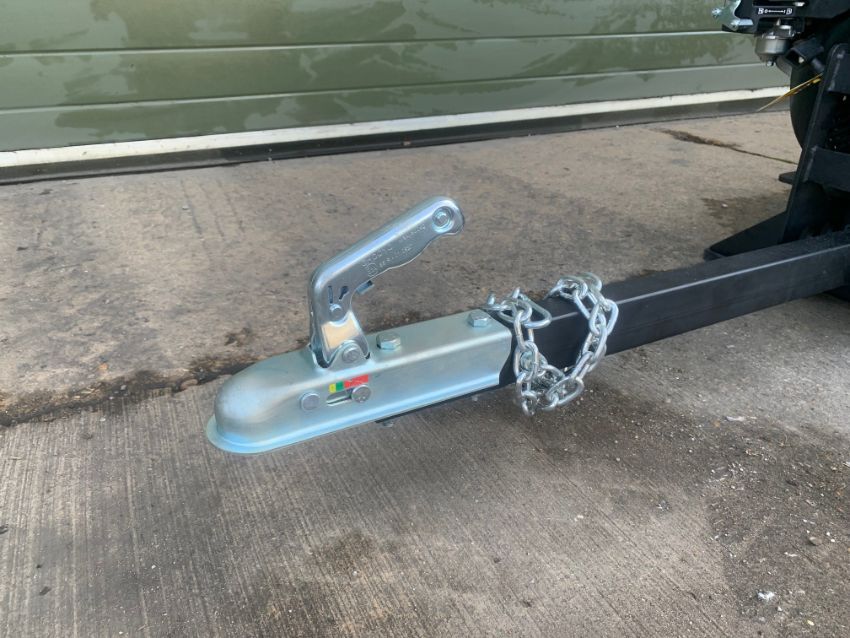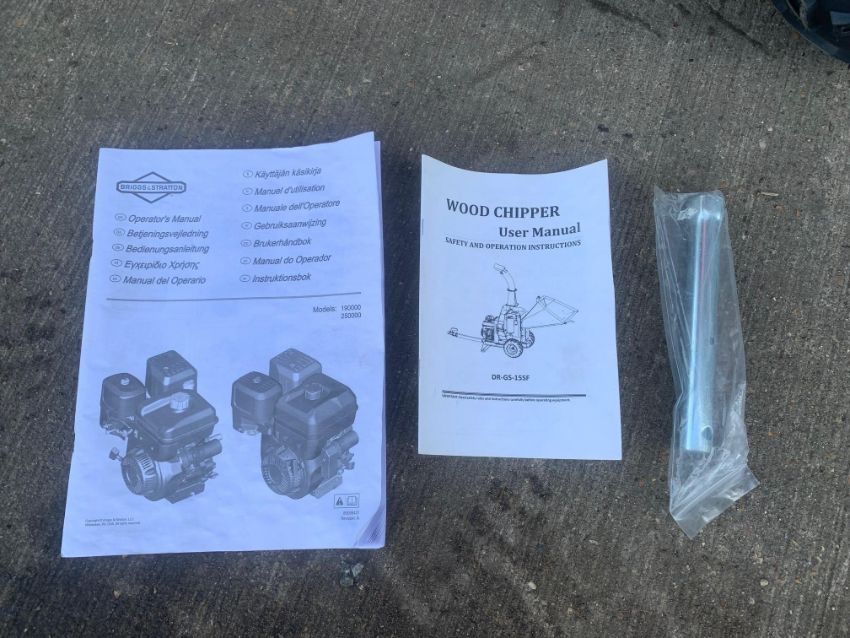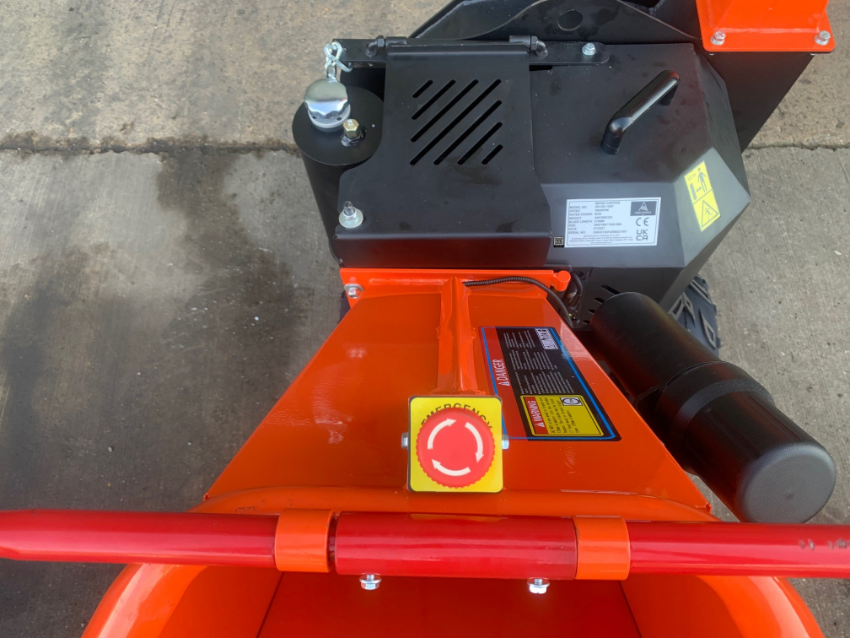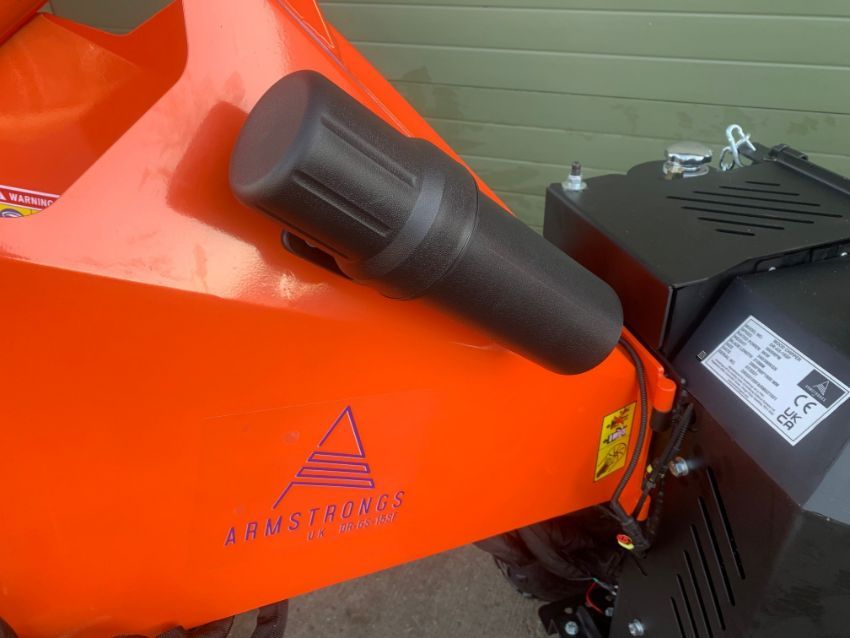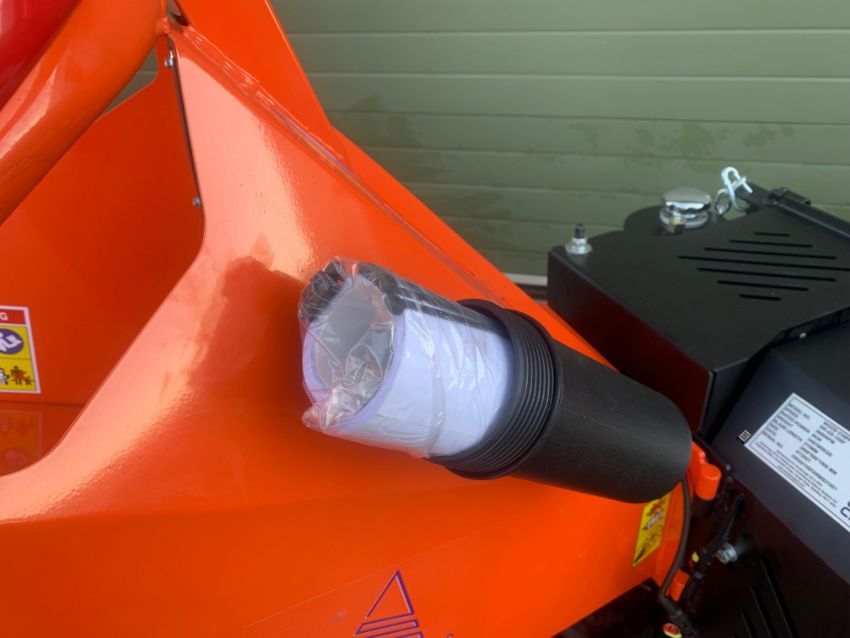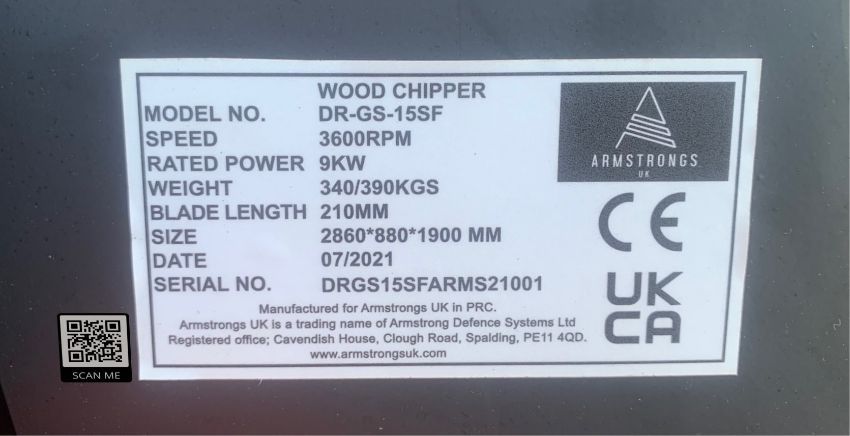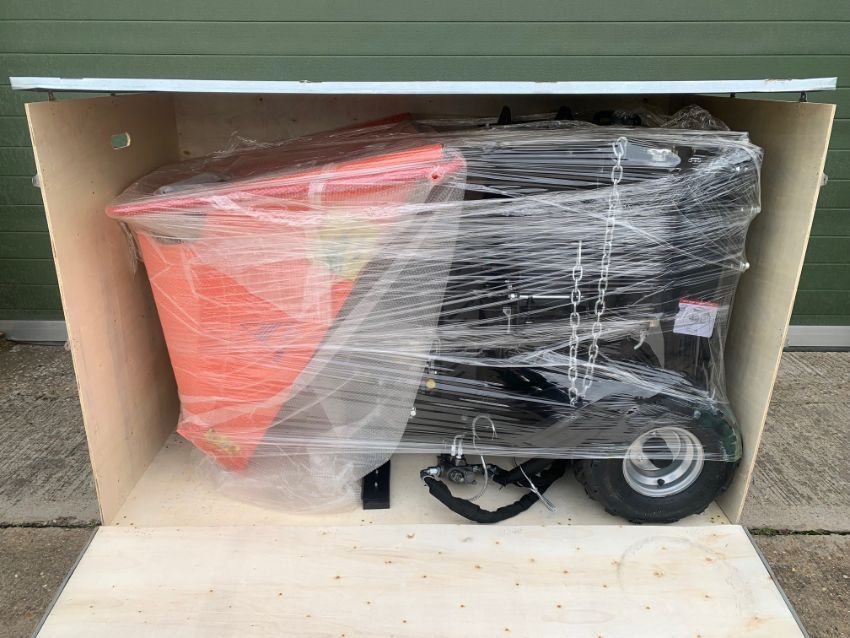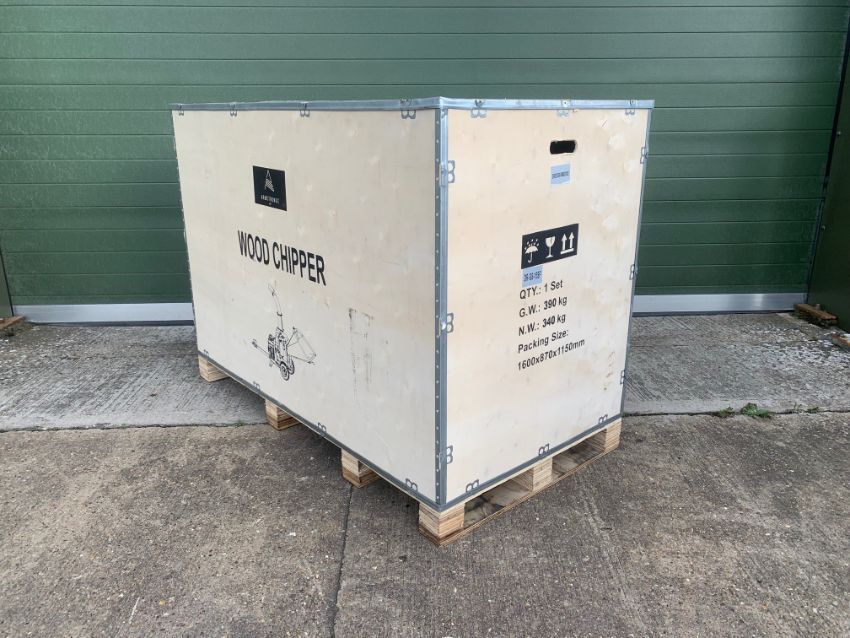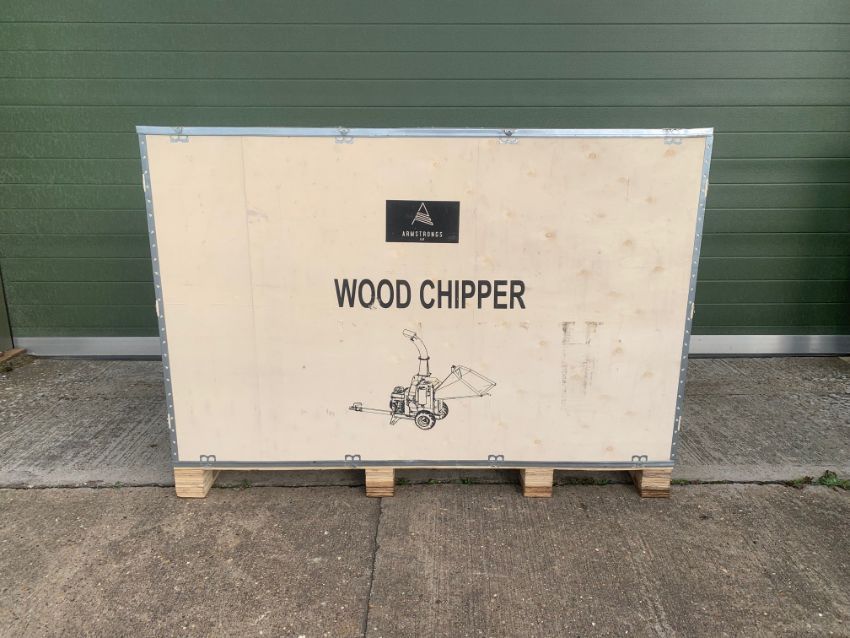 Please confirm purchase
You are about to buy this lot for
0
GBP
Bids do not include VAT, buyer's premium or delivery.
Clicking the confirm button is legally binding obligation to buy and pay for the lot should your bid be successful.
Proceed With Buy It Now?
We have noticed that your maximum bid is higher or equal to the buy it now price for this lot.
Would you like to discard your maximum bid and proceed with the buy it now option?
Timed auction
Lot location
Colsterworth, Lincolnshire
You are bidding on a ** BRAND NEW ** Unused Armstrong DR-GS-15SF Electric start, Petrol Powered Hydraulic feed Wood Chipper.
Briggs and Stratton 420cc XR2100 Professional 13.5hp Euro V Petrol Engine
Electric Key Start with pull start back up.

Low oil shut off protection
Heavy-duty flywheel cutting disc with two knives and one counter knife to process stubborn material.

120mm Branch feed capacity
Hydraulic feed rollers with forward/reverse function

10 autonomous blades fitted around the flywheel give a secondary shred for an even finer ejection.
4 integrated paddle wheels on the rear of the disc wheel eject the chippings clear of the machine through the 360° rotatable and 80 cm high discharge chute.
Ease of access for any maintenance and cleaning has been engineered in with an access panel located above the feed roller, with the entire discharge hopper/cutting disc section being hinged for easy access.
Manual and tool holder
Tool kit
Emergency Cut off bar and emergency stop button.
Fully heavy-duty integrated chassis with ATV Tow bar
50mm ball coupling making off road work simple.
Can be mounted to a road towable trailer for extra versatility

The Armstrong DR-GS-15SF Heavy-Duty Professional Wood Chipper is a truly impressive piece of machinery.

At its price point, this is one of the most capable machines on the market, designed and engineered to give unrivalled performance in its class.

Engineered to be worked hard and be ultra-reliable, this high powered, electric start hydraulic feed chipper can get through immense quantities in no time, at a price that is as impressive as the quality of the machine.

Heavily built to the superior standards that people expect from Armstrongs, the DR-GS-15SF is able to break down material up to an impressive 120mm diameter.

To compliment the engineering and strength built into the design, we have partnered with the world-renowned Briggs and Stratton Engines company to provide the power for our full range of Arboricultural equipment. Bringing Euro V emissions standards, we're proud to be able to supply the most up to date environmentally friendly petrol power with optimal fuel economy and reliability.

The Armstrong DR-GS-15H features the Briggs and Stratton XR Professional 420cc 13.5HP single cylinder petrol engine, which transmits its power to the chipper flywheel via a centrifugal clutch and a pair of heavy-duty rubber drive belts.

The Armstrong DRGS15SF features a separate hydraulic pump to drive the feed rollers. This makes processing effortless, allowing branches to be fed into the chipper in a safe and controlled manner, metering the infeed to the machine and keeping the flywheel at optimum speed and efficiency. The secondary flail blades rapidly break down any leafy green debris which is pulled into the impeller and broken down further before being blown out of the discharge chute.

The intake hopper of the chipper is hinged, to make access feed roller. The discharge chute is fitted with a 360-degree aimable swivel head allowing the material from the chipper to be directed exactly where you want it.

For maximum stability and ease of manoeuvrability the Armstrong DR-GS-65SF is built on a rock solid 870mm wide chassis and fitted with large ATV style pneumatic tyres. The chassis is mated to a rigid drawbar, fitted with a 50mm ball tow hitch to make movement to worksite easy. It is not suitable for road use in the UK, but can be mounted on a road going trailer to give optimum versatility.

For safety, not only are all working parts, including drive belts and blades covered by guards, but the Armstrong DR-GS-15SF is also fitted with an emergency cut off switch on top of the feed hopper, and a secondary safety bar located on mouth of the feed hopper.

There are similar machines on the market, but we are confident that the engineering and build quality of an Armstrong make the value clear to see.

Specifications:

Briggs and Stratton XR2100 Professional 13.5hp Euro V

4-stroke OHV petrol engine

420 cc

9 kW at 3,600 rpm

Unleaded petrol – E10 Compatible

6.5 litres

1.1L SAE 10W30 or 40

Electric Key start with pull start back up.

120 mm

2,250 rpm

289/330 kg

114 dB (A)

1600/870/1230mm

2900/965/1230 mm

*** This unit is new and unused – it will require commissioning prior to first use. The engines are preserved from the factory for transport and will require oil. The machine will require building and checking by a competent person. Please ensure all drive belts and blades are checked and adjusted as per the instructions prior to 1st use. **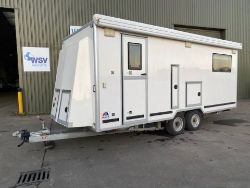 Venue address
Honeypot Lane
Colsterworth, Lincolnshire
NG33 5LY
United Kingdom
December Online Auction Direct from UK Government Departments, Ex MoD, Fire & Rescue, National Contracts & Companies * NEW ITEMS ADDED DAILY *
Our Auctions include everything from Plant and Machinery, Land Rovers, Specialist Vehicles, Forklifts, ATV's, Trailers, Generators, Tools & Eqpt etc
Auction dates
Starts:
Nov 24, 2021 11:00 AM GMT
Ends from:
Dec 01, 2021 07:30 PM GMT
| | |
| --- | --- |
| Auction currency | GBP |
| Accepted cards | |
General Auction Terms & Conditions
A. General
1. All Witham Specialist Vehicles Ltd sales are governed exclusively by the following conditions and the conditions of the respective auction. Alternative agreements require confirmation by Witham Specialist Vehicles Ltd in writing.

B. The Auction Bid Procedure
1 Inspect goods thoroughly before submitting a bid. Warranty claims are excluded.
The goods are located at Witham Specialist Vehicles Ltd, Honeypot Lane, Colsterworth, Lincs, NG335LY. Please consult the website www.mod-sales.com for opening times.

2. Bids must be submitted electronically

3. VAT will be charged in addition to the bid price
4. Bids are binding and cannot be withdrawn or altered once placed.
5. Witham Specialist Vehicles Ltd reserves the right to reject any bids.

6. The highest bidder will be notifiied by invoice which will follow by email the next working day. Payment must be recieved within 3 working days from the date of the invoice and collected within 7 days from the date of the invoice.

C. Sales
1. Bids shall principally be submitted in £ sterling.

2. VAT will be charged in addition to the bid price.

D. Payment
1. Payment shall be received by Witham Specialist Vehicles Ltd within 3 days of date of Invoice without any deduction. Bank transfer, debit cards and cash with I.D. are accepted as payment only.

2. Payment is to be made in £ sterling. Banking fees and exchange differences are at the Buyer's expense.

3. Goods will not be released until all funds are cleared.

E. Delivery
1 On payment of the full invoice amount Buyer will receive a release note. In case of Intra Community Deliveries, prior to handing over the release note, the buyer has to declare in writing to deliver the goods to a member state of the Community.

2. The Buyer is obliged to collect the goods purchased within 7 days of the date of Invoice. Goods collected after this deadline will incur storage charges of £28 +VAT per lot per day charges. The item will not be released until all charges have been paid in full. This pick-up obligation is one of the Buyer's principal performance obligations. Before removal, the Buyer must make prior arrangements with the contract officer at the storage location concerned. Goods requiring an export license must be collected within 7 days from the date of the export license being granted. Goods collected after this deadline will incur storage charges of £28 +VAT per lot per day charges.
-
3. Witham Specialist Vehicles Ltd as the exporter is responsible for adherence of the customs regulations and the export licensing procedure.

4. Goods are sold ex storage location. Assistance will be given for loading unless otherwise stated,

5. The Buyer shall be liable for any loss or damage caused by himself or his agents arising out of or In any way in connection with the performance of his contractual obligations (especially during pickup of the goods) and in this context shall indemnify Witham Specialist Vehicles Ltd and its principals against all relevant third party claims including litigation costs. Unless excluded by law, the Buyer waives all rights to claim against Witham Specialist Vehicles Ltd and Its principals In respect of any loss, damage or injury suffered by him, his personnel or his agents in connection With the take-over, collection or transportation of the goods and in this respect Witham Specialist Vehicles Ltd and its principals shall also be indemnified against all claims from third parties.

6. The risk of deterioration or loss of the goods transfers to the Buyer on take-over of the goods.

7. In the event Witham Specialist Vehicles Ltd is unable to make goods available prior to the transfer of risk to the Buyer, the Buyer is entitled only to reimbursement of the invoice amount, Further claims against Witham Specialist Vehicles Ltd are excluded unless the action of Witham Specialist Vehicles Ltd can be proved as to be deliberate of grossly negligent.

F. Retention of Title
1. The title of the goods transfers to the Buyer once payment of the purchase price has been made and hand over of the goods has been completed.

G. Warranty and Liability for Defects
1. Goods are "sold as seen", excluding any warranty claims. Witham Specialist Vehicles Ltd gives no guarantee as to description, quantity, and quality. condition, suitability for use and licensing, undamaged history or the non-existence of apparent or hidden defects.

2. Remarks regarding the description, condition and assortment of the goods as well as indication of quantities in "en-bloc" lots are non-binding. Information, statements and promises are without obligation unless confirmed by Witham Specialist Vehicles Ltd in writing.

3. The Buyer shall be responsible for adherence, to safety, licensing and environmental protection requirements as well as for applying for operating permits.
4. Bidders bid at thier own risk and should inspect the vehicles thoroughly prior to bidding to satisfy themselves as to the condition of the items.
5. Bidders should ascertain through thier own inspection that the items are fit and suitable for thier intended purpose.

H. Default In Payment, Failure to Remove Goods
1. If Buyer falls to pay the full amount of the purchase price in due time, Witham Specialist Vehicles Ltd shall be entitled to charge default interest at 2% above the current Longer Term Refinancing Rate of the European Central Bank, but not less than 8% and to retain all performance ensued from all purchase agreements concluded with the Buyer.

2. If Buyer fails to remove the goods in due time, Witham Specialist Vehicles Ltd shall be entitled to charge default fees In the amount of storage fees usually Charged by freight forwarders and for to have the goods removed and to store elsewhere on account and risk of the Buyer. Witham Specialist Vehicles Ltd shall also be entitled to refuse the acceptance of buyer's further performance. To sell or dispose of the goods over the counter and to charge the Buyer with all costs and damages incurred
NO WARRANTY IS OFFERED OR IMPLIED IT IS BOUGHT AS SOLD AND SEEN VIEWING IS WELCOME AND RECOMMENDED.
VAT WILL BE ADDED TO THE FINAL PRICE.
PLEASE NOTE THERE IS A 12% BUYERS PREMIUM ON ALL LOTS IN THIS AUCTION.
YOU ARE BIDDING TO BUY AND ONCE YOU HAVE PLACED YOUR BIDS AND AGREED TO THE TERMS AND CONDITIONS THEY CANNOT BE CHANGED. IF YOU DO NOT WISH TO BUY DO NOT BID.
PLEASE NOTE RESERVES CAN BE ALTERED AT ANY TIME EVEN AFTER THE AUCTION HAS ENDED
Terms: Full payment must be made within three days and removal within seven days otherwise storage charges will apply at GBP 28 per day **THERE ARE NO EXCEPTIONS**. This is a legally binding contract to purchase. If you are not sure please do not bid. We are unable to cancel your purchase after the auction closes. For further information or to view any other items at Witham MoD, contact Simon Chapple in sales on 01476 861361 / 07788610730 or email onlineauctions@mod-sales.com
NOTE:
CREDIT CARDS ARE ACCEPTED UP TO GBP 150
DEBIT CARDS ARE ACCPETED WITH 2 FORMS OF ID AND THE CARDHOLDER PRESENT
BANK TRANSFER IS ALSO ACCEPTABLE BUT THE GOODS WILL ONLY BE RELEASED WHEN WE CONFIRM PAYMENT HAS REACHED OUR ACCOUNT
WE ACCEPT CASH UP TO A MAXIMUM OF GBP 9000
Online auction from the UK MoD and other departments. Running 365 days a year 24 hours a day. New items added daily. Items include cars, vans, 4x4s, emergency services vehicles, motorbikes, trucks, trailers, Armoured personnel carriers, Vehicle Spares, Engines, Tyres, Tools and various militaria and non militaria items. All items listed at www.mod-sales.com/auction/
Please note reserves can be altered at any point up until the close of the auction
You will be notified by email the following working day if you have been successful on your item. All bids are contractually binding and cannot be retracted.
All bids are plus VAT. NO handling/loading charges.
All items are available to view by appointment only at the following site: Witham Specialist Vehicles Ltd, Honeypot Lane, Colsterworth, Lincs, NG335LY. Opening hours are 8.30am to 5.00pm Monday-Friday, Closed Sat-Sun. For further information regarding any item listed on our auction please contact Simon Chapple: Telephone: 01476 861361 / 07788610730 Email onlineauctions@mod-sales.com
Once the auction item has ended you will recieve an invoice the following working day by email. Full payment must be made within three days from the date of the invoice and removal within 7 days. All items are located at the following site: Witham Specialist Vehicles Ltd, Honeypot Lane, Colsterworth, Lincs NG33 5LY. The following payment methods are accepted: bank transfer, cash up to £9000 with I.D., debit card in person with I.D., credit card up to an amount of £150. Payments can be taken over the phone on a credit card up to £150 or debit card up to £500. Items will not be available for collection until the funds have cleared.
Please ensure you read and agree to our terms and conditions prior to placing your bid. This is a legally binding contract to purchase, if you are not sure, please do not bid. We are unable to cancel your purchase, after the auction closes. For further information or to view this or any other items at Witham MoD, contact Simon Chapple in sales, 01476 861361 / 07788610730 or email onlineauctions@mod-sales.com